Oncology Nutrition By Peter Mac Callum Cancer Centre Dietitians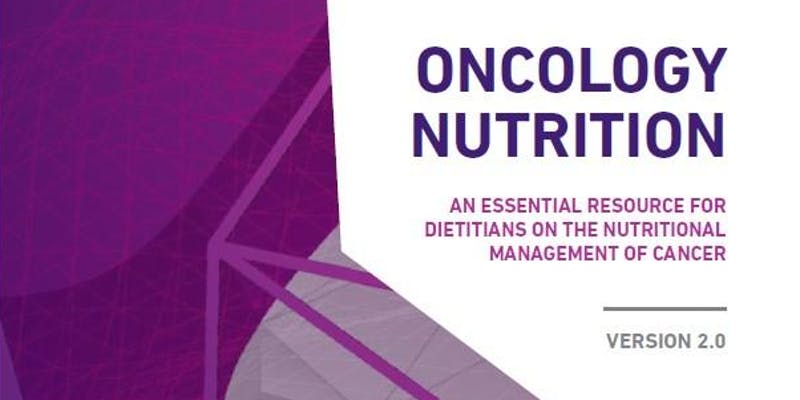 Oncology Nutrition (RRP $175) is a comprehensive guide to the evidence-based nutritional management of cancer patients. It is written by expert dietitians from Peter MacCallum Cancer Centre in Melbourne and peer-reviewed by multidisciplinary cancer clinicians. Oncology Nutrition incorporates up-to-date research and evidence and highlights important considerations for all cancer types and treatments, including general medical management, side-effects and nutritional management goals.
Over the last few weeks Educaition In Nutrition have presented a suite of webinars focusing on oncology nutrition. These webinars are useful for clinicains working in hospitals, community health and private practice. They all come with assessment questions so can be used for assessable CPD.
The webinars include:
To go into the draw to win a copy of Oncology Nutrition email jo@educationinnutrition.com.au with the subject "Oncology Nutrition" by midnight Monday 10th September 2018
The lucky winner is Colleen Condon, APD Sydney