Exercise for hypermobility conditions. Presented by Hannah Dower AEP
An introduction for AEPs: screen, manage and teach our clients to thrive.
Hypermobility may be considered a key feature of many musculoskeletal conditions, and yet its clinical relevance and consideration for exercise prescription seems to be underexplored. Like other conditions with nervous system involvement, its recent history has been occupied with gaining recognition and consistency in diagnosis.
Yet Hannah urges us to move forward, recognising that treatment is more important than labels. The broad picture of holistic care, using a biopsychosocial lens, is addressed throughout including pacing, boundaries, mental health, expectations and client values. These link in with the movement specific considerations which place an emphasis on client-led preference and strength training.
This is a practice area where the evidence is still emerging. Ultimately Hannah invites us to be present for our clients, to validate their experiences, and to offer movement prescription that reflects our understanding of the person in front of us.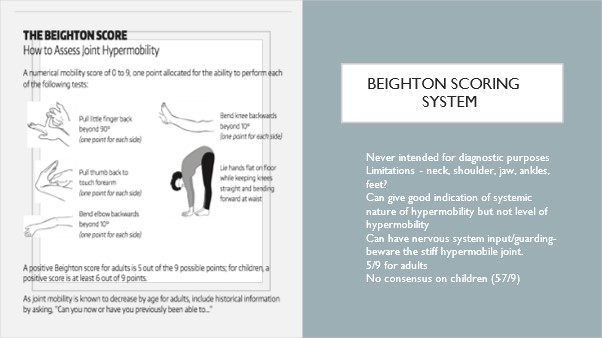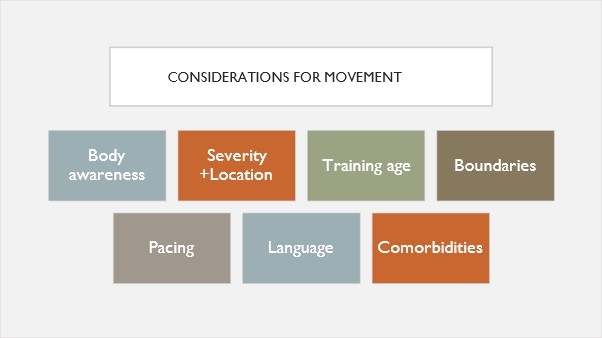 Hannah Dower is an Accredited Exercise Physiologist (AEP) and Strength and Conditioning Coach. She has been working in the elite and semi-elite field for over seven years with mostly AFLW and VFLW teams and has a background in working with swimmers, soccer players and netballers among a wide range of athletes. She has over three years' experience in working in private practice focusing on musculoskeletal rehabilitation, sports performance and has a special interest in female athlete performance, hypermobility conditions and complex chronic conditions.
Hannah is a strong believer in exercise as medicine and enjoys working collaboratively to achieve strong and successful patient outcomes. It is Hannah's greatest privilege to be able to assist everyone in believing in their own greatness, challenging people to become the best version of themselves, and to help people feel positive about what the human body is capable of.
The ESSA Professional Development Committee certifies that this Professional Development offering meets the criteria for 1 Continuing Professional Development (CPD) Points. Available to download or stream now.