Celebrating Soup. Presented by Catherine Saxelby, APD
With winter approaching it's a great time to be thinking about soup. Warm, filling, nourishing and delicious. Last year Catherine embarked on a journey of discovery to find out about soup. It's origins, nutritional qualities and effects on satiety.
In her presentation Catherine shares with us her research:
A close look at soup fad diets which promise:

Rapid initial weight loss
No hunger
Follow it for a week and lose weight
Effortless weight loss
And why we need to be wary of them…The best example of this is The Cabbage Soup Diet, but it has many reincarnations eg. The Mayo Clinic Diet, TJ Miracle Diet, The Model's Diet, The Kickstart Diet.
A description of soup studies and findings by Dr Barbara Rolls (on the volume and texture of soup and its satiety potential) and by Richard Mattes (soup providing satiety despite a high-water content).
An analysis of commercial soups which are available and tips for our clients for reading the food labels of these products.
The differences between stock and bone broth and how to make them.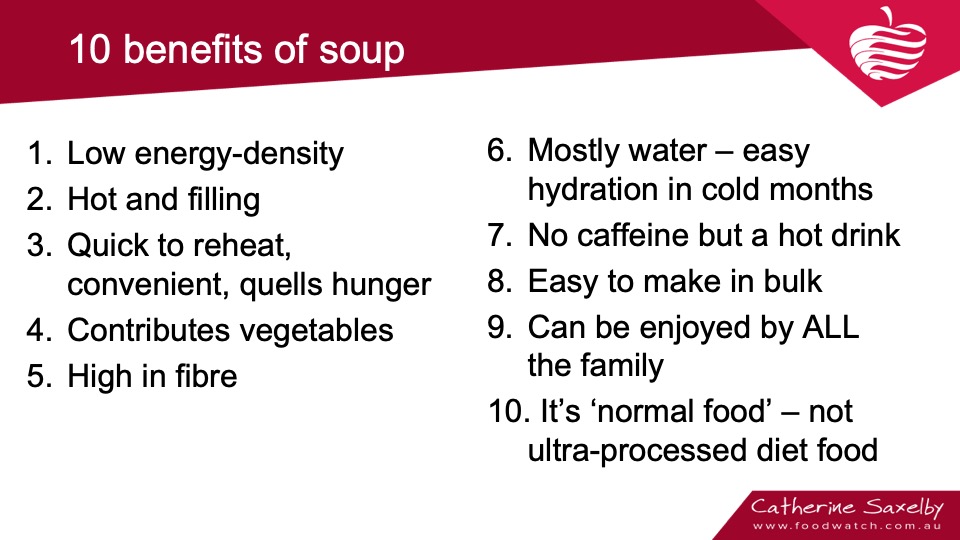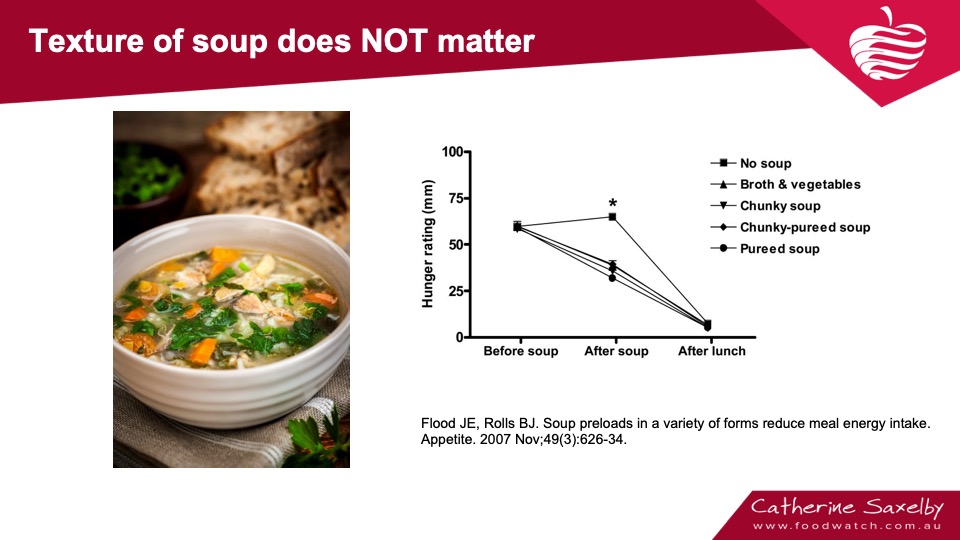 Catherine Saxelby is an accredited practising dietitian who is passionate about helping people eat healthy, seasonal food. Catherine is a regular in the media across television, radio, print and online, and is well known for her articles and invaluable Foodwatch website. In 2014, she received the Bruce Chandler Book Prize from the Australian Institute of Food Science and Technology for best food writing. Drawing on a lifetime of professional experience, she has written 12 books and 5 eBooks including one on soup.
To register for the presentation and associated documents including the assessment quiz click here