Anorexia nervosa: case study 2. Presented by Maureen O'Connor, APD
Ellie is a 43-year-old lady who lives with her husband (who has T1DM) and works in a management position. She has a history of AN dating from her early 20s and has attended several day programs over the years although never allowed her weight to reach its natural level. Ellie has comorbidities of anxiety and more recently an autoimmune disease, and also has IBS. These have all played a part in maintaining her eating disorder. Ellie was recently admitted to an inpatient unit for nutritional rehabilitation and is gradually working towards recovery. In this case study Maureen explains that the complex nature of an eating disorder often means it can be long standing. It is important to 'hang in there' and provide hope of recovery. From her years of work in this area, Maureen provides clinical insights into the role of the dietitian in the treatment team of a client with AN.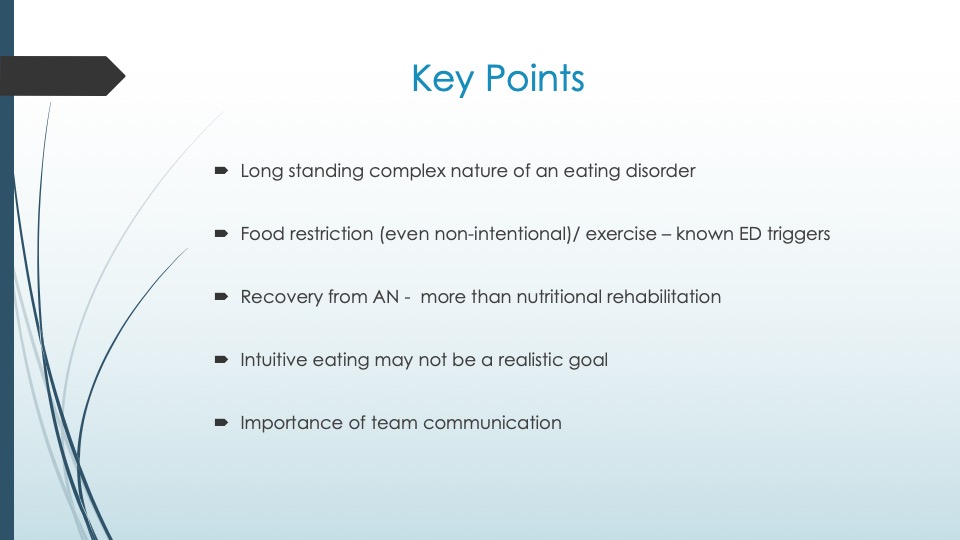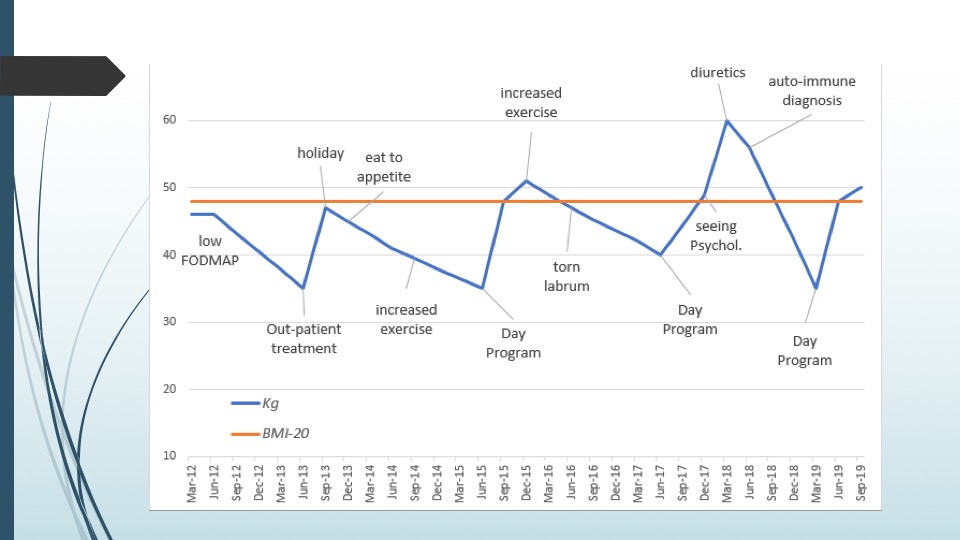 Maureen O'Connor is a Melbourne-based Accredited Practising Dietitian with over 30-years' experience in the area of eating disorders. She has worked at specialist Eating Disorder Units with inpatients, day-patients and outpatients in both the public and private sectors and understands the important contribution an experienced dietitian can have in the treatment team. Maureen is currently working at Nourish.Nurture.Thrive, a private outpatient service for eating disorders, the Royal Women's Hospital, and in her own private practice.
To register for the recording and associated documents including the assessment quiz click here