Renal Nutrition Part 2: Acute Kidney Injury and Dialysis basics. Kelly Lambert, AdvAPD
Following on from her Part 1 Renal Nutrition webinar which explained fundamental concepts of poor kidney function, in Part 2 Kelly explained the nutritional considerations in acute kidney injury and haemodialysis.
In Part 2 Kelly describes
Acute kidney injury:
Essentials of AKI for dietitians, the causes and phases of AKI
The treatment of AKI and how dietitians are involved
Tube feeding in AKI; if a renal formula is required and fluid requirements
Basics of haemodialysis:
What haemodialysis is and how it works
The mechanics of HD and how membrane size determines the nutritional and hormonal impact of dialysis
Nutrient losses with haemodialysis
FAQ including protein, phosphate, potassium and fluid requirements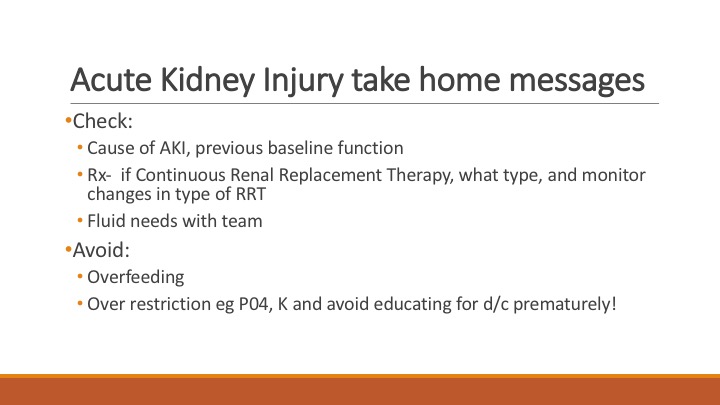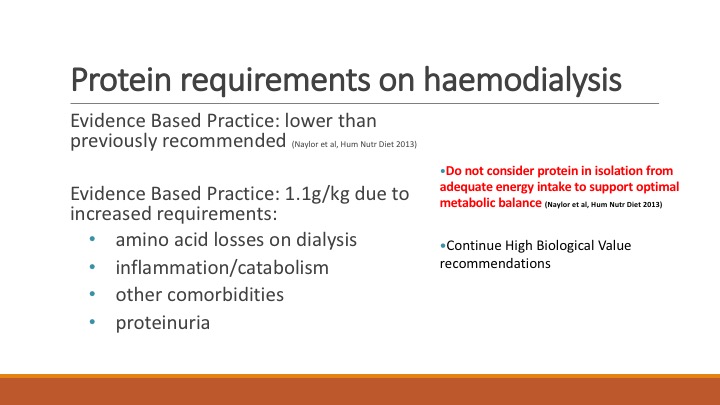 Kelly Lambert is an Advanced Accredited Practising Dietitian and Renal Dietitian at Wollongong Hospital. She is currently undertaking a PhD and also working as a Research Officer at the Australian Health Services Research Institute. Kelly is passionate about changing the way dietary education is provided to patients with renal disease.
To register for the webinar recording and associated documents which can be used for assessable CPD click here