More Than Meets The Eye: 2019 DAA Conference
Congratulations go to DAA for speaking out on challenging themes at the "More Than Meets The Eye" conference last week (Aug 12-14, 2019). The themes were Indigenous health, mental health and childhood health. DAA chose to focus on groups who are vulnerable and need the full attention of policy makers and health professionals.
This is the first year in over a decade that the DAA conference did not rely on corporate sponsorship by 'big food'. With no competing interests, DAA were able to explore themes which they felt passionate about and are vital to address health inequity in Australia.
Compared to the non-Indigenous population, Indigenous Australians die eight to ten years earlier . People with severe mental illness have a 20-year reduced life expectancy. In both instances, dying young could be prevented by improved economic, environmental and lifestyle conditions.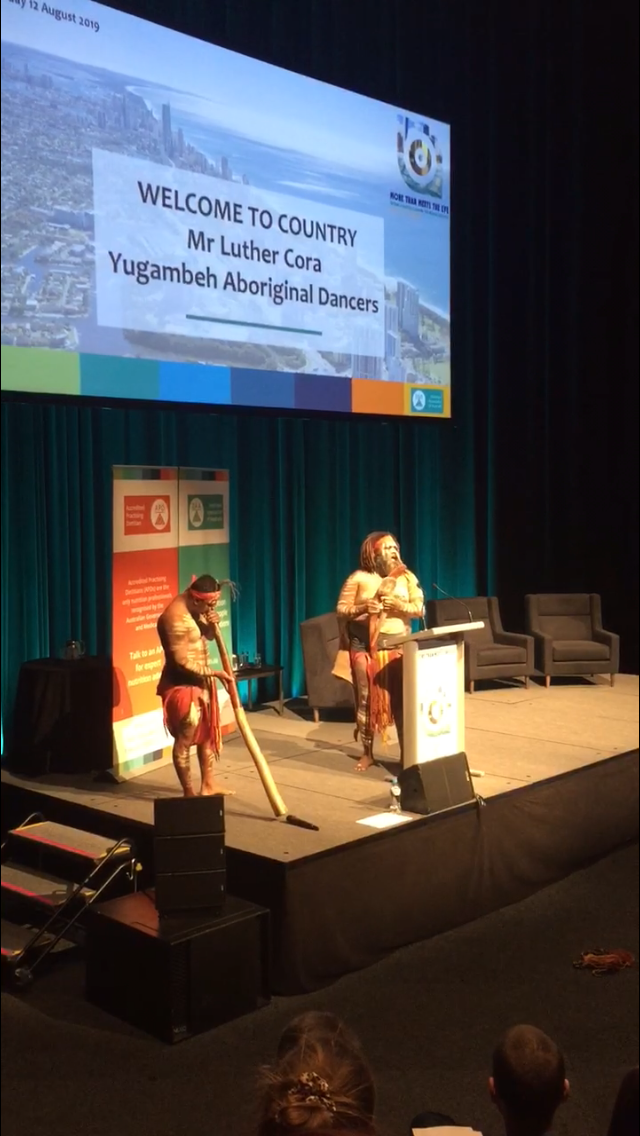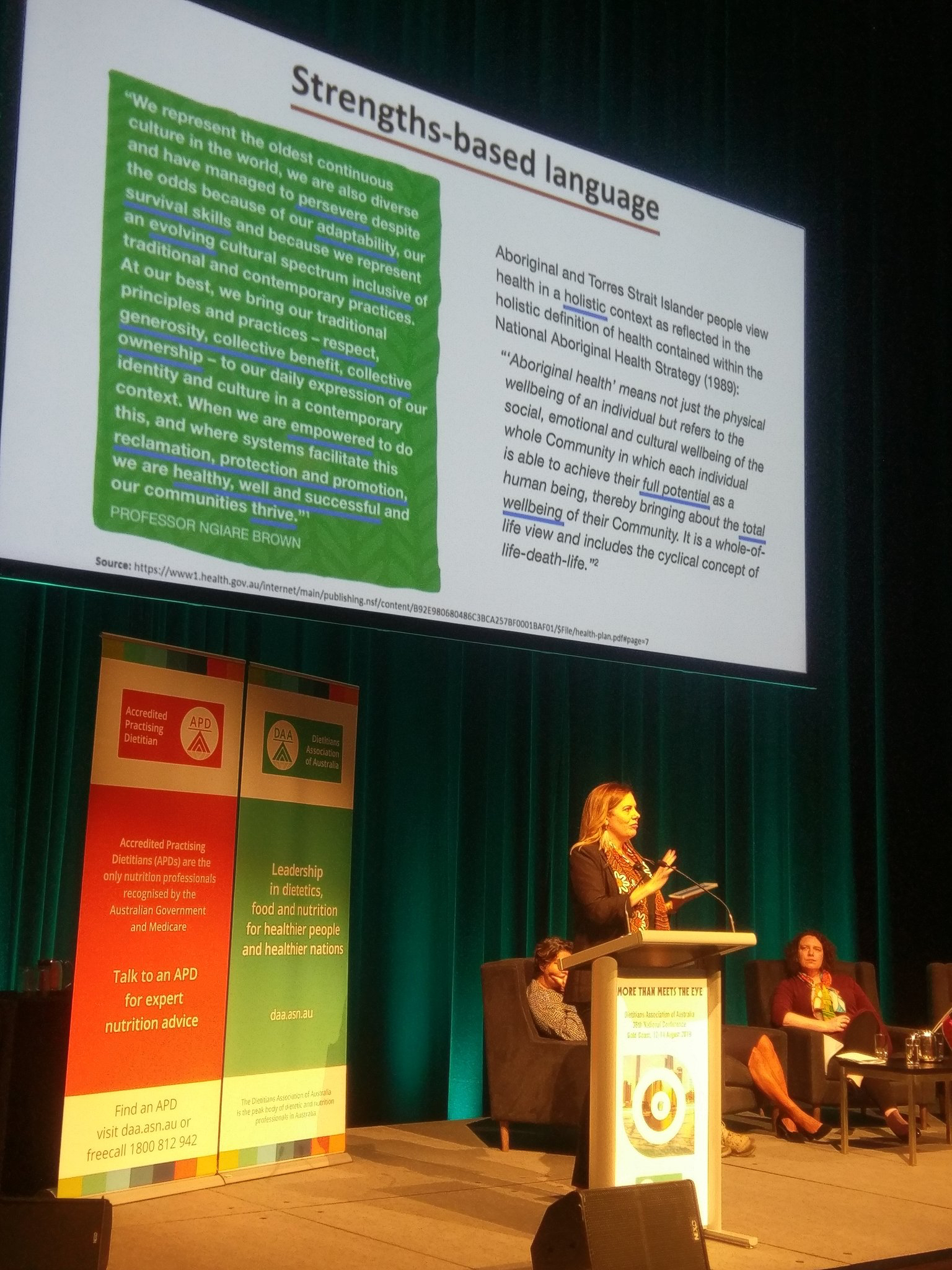 The speakers the DAA chose were inspiring and provided a new perspective.
Noelle Burgess is DAA's first Indigenous dietitian. With 61% of Indigenous people living in either a major city or inner regional area, Noelle asked us to reflect if we aren't seeing Aboriginal people in our workplace "Why could that be?" and encouraged us to think about what we can do in our practice to support improved indigenous health.
Tracy Hardy, described how Indigenous health is often described negatively eg. Inadequate, excess morbidity, suffering, deplorable. This language ignores solutions and strengths of Indigenous Australians. Tracy encouraged us to switch our way of thinking and speaking to become more positive.
In her childhood health plenary, Dr Robyn Littlewood described systems changes which need to occur for the health of our many children being raised in environments of physical and emotional poverty. She described her vision that each and every person (infant, child or adult) be afforded an equal right to good health and opportunity to live their life to its full potential. Robyn left us with the quote by Fredrick Douglass. "It is easier to build strong children than to repair broken men" .