Medications for type 2 diabetes. Presented by Dr Nicole Kellow, PhD, AdvAPD, CDE
This is the first of two presentations addressing the management of clients with type 2 diabetes by Dr Nicole Kellow, PhD, AdvAPD, CDE
Around six percent of Australians and New Zealanders have type 2 diabetes making them one of the most common populations that we treat. We need to understand and be confident in the most recent evidence around the use of diabetes medications and practice guidelines. This includes setting HbA1C targets, being familiar with medications, and knowing how to screen for complications. Nicole's sessions are informative and practical, so we know our clients with type 2 diabetes are accessing current best practice.
In Medications for type 2 diabetes Nicole explains:
The evidence for when to commence medication for type 2 diabetes and considerations in setting an HbA1c target
Common hypoglycaemics, mechanisms of action, side effects, practical aspects

Biguanides
Sulphonylureas
α-Glucosidase inhibitors
DPP-4 inhibitors
GLP-1 agonists
SGLT-2 inhibitors
Insulins commonly used in type 2 diabetes

When we are experienced with working with people with type 2 diabetes, we have the ability to collaborate with GPs to ensure diet, activity and medication are all individualised appropriately to meet each clients' HbA1c target.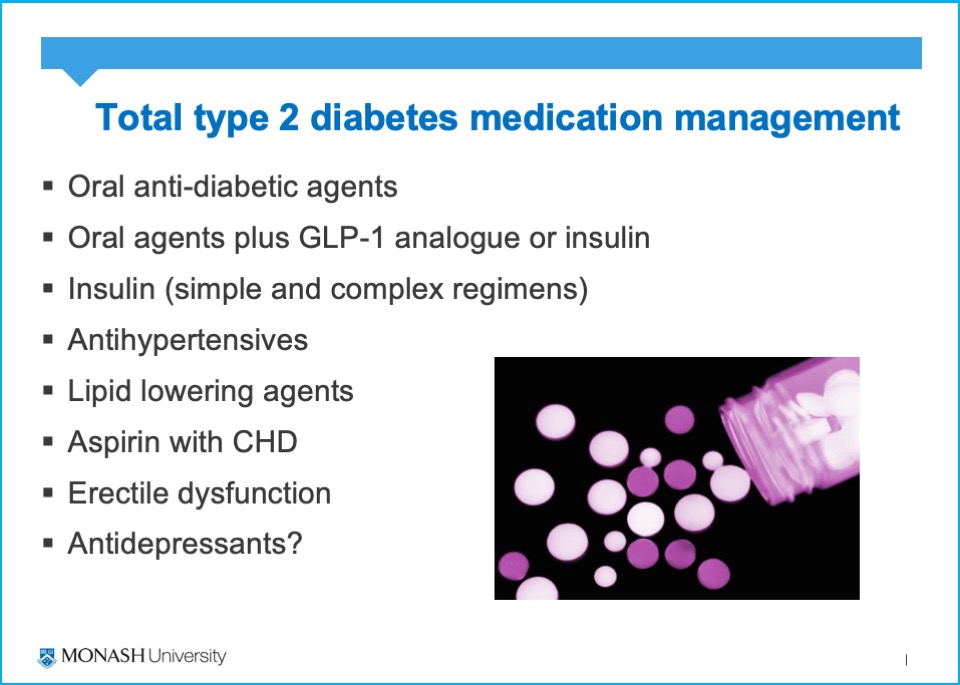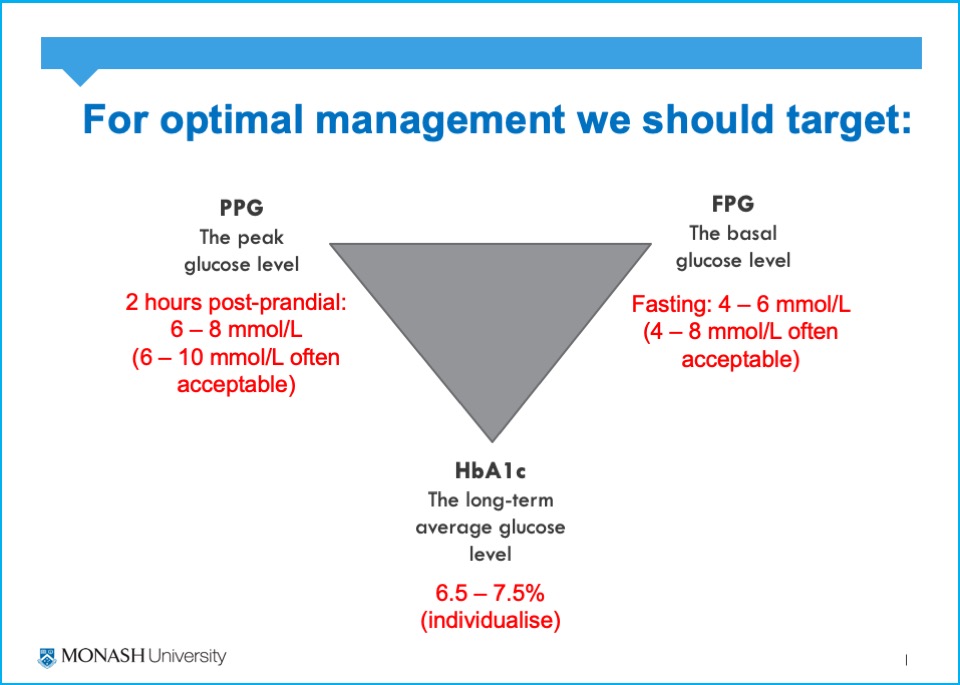 Dr Nicole Kellow is an Advanced Accredited Practising Dietitian and Credentialled Diabetes Educator with 20 years of clinical experience. She is currently a Senior Research Fellow and an NHMRC Early Career Research Fellow in the Monash University Department of Nutrition, Dietetics & Food, where she is investigating the impact of dietary advanced glycation end products on infertility.
For more information and to register click here