Female hormones - Part 1 Presented by: Dr Kamaldeep Manak, MRCGP (UK), FRACGP (Aus)
Female hormones- Part 1. Oestrogen, progesterone and common hormonal conditions
In Part 1 of her two-part series on the female hormones Kam reviewed the role of oestrogen and progesterone in healthy menstruation and fertility. She described in detail:
The production of oestrogen (the main site is the ovaries with secondary sites the adrenal glands, adipose tissue, breast, bone, aortic smooth muscle and brain cells, becoming very important at menopause).
The breakdown of oestrogen including the importance of the enzyme aromatase.
The role of oestrogen receptors (alpha and beta) in oestrogen signalling within the body.
There are many conditions which are affected by oestrogen and progesterone when they are out of balance including:
Breast cancer
PMS
PCOS
Endometriosis
Fibroids
Menopause
Osteoporosis
Her Part 1 presentation Kam gave us insights into the conditions which many of our clients have. In Part 2 she describes the nutrition and lifestyle interventions which can assist alleviate symptoms.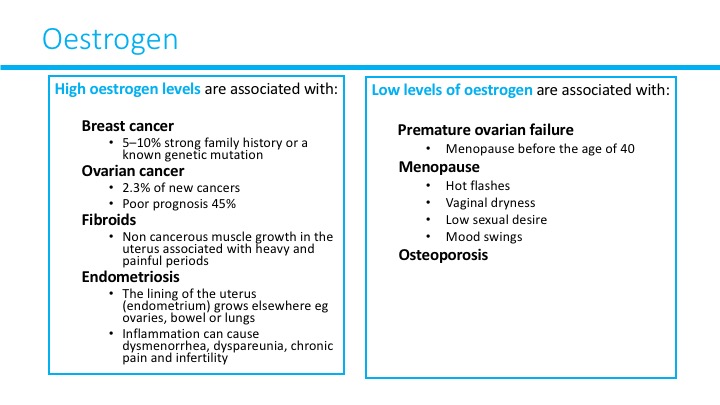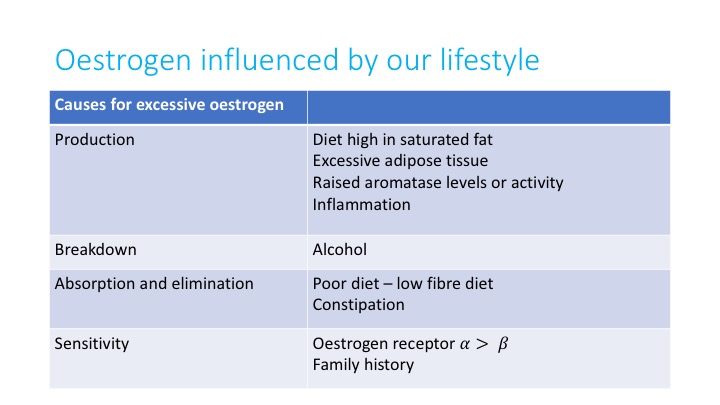 Dr Kamaldeep Manak, MRCGP (UK), FRACGP (Aus) is a UK-trained GP currently living and working in Melbourne. She graduated from Bart's and the London School of Medicine (University of London) with an MBBS and BSc in 2006.
Dr Manak has also trained in chronic disease management, women's health, paediatrics, and psychiatry. More recently, she completed Applying Functional Medicine in Clinical Practice (AFMCP) from the Institute of Functional Medicine — whereby clinicians can synthesize the latest medical research with a model of care that integrates each patient's individual history, genetics and lifestyle factors. With over 10 years' experience in general practice, Dr Kamaldeep is a passionate and proactive advocate of wholistic strategies for healthy living.
To register for the webinar and associated documents including the assessment quiz click here