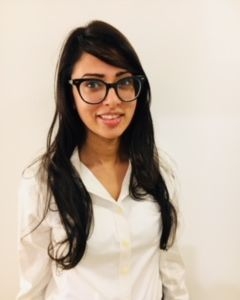 Female hormones - Part 1. Oestrogen, progesterone and common hormonal conditions
05 Apr, 2019
Part 1 of a two-part series on female hormones
Friday April 5, 2019,
The presentation:
Describes the role of oestrogen and progesterone in healthy female fertility/menses
Describes the production, signalling and breakdown of oestrogen and progesterone
Identifies conditions which are affected by oestrogen and progesterone (when they are out of balance):
Breast cancer
PMS
PCOS
Endometriosis
Fibroids
Menopause
Osteoporosis
Watching this presentation and completing the assessment can contribute towards assessable Continuing Professional Development hours.
About the Presenter
Dr Kamaldeep Manak, MRCGP (UK), FRACGP (Aus) is a UK-trained GP currently living and working in Melbourne. She graduated from Bart's and the London School of Medicine (University of London) with an MBBS and BSc in 2006.
She has also trained in chronic disease management, women's health, paediatrics, and psychiatry. More recently, she completed Applying Functional Medicine in Clinical Practice (AFMCP) from the Institute of Functional Medicine — whereby clinicians can synthesize the latest medical research with a model of care that integrates each patient's individual history, genetics and lifestyle factors.
With over 10 years' experience in general practice, Dr Kamaldeep is a passionate and proactive advocate of wholistic strategies for healthy living.
Registration includes
Access a recording of the webinar
Presentation notes
Assessment quiz and certificate
Suggested further reading
Registration types
On demand recording: from $38 receive a recording and associated documents
Subscription: $33 monthly for all Education in Nutrition recordings (minimum 30 a year) and free access to all our live webinars
More information on pricing and packages