Doing no harm with Health At Every Size® Presented by Anneke Hobson, MPH, MA, RD, Canada
Anneke describes the research which has been the backbone of the HAES® movement. She explains the findings of two areas in particular. The association between weight and health, and the harms and ineffectiveness of weight-loss attempts.
She then details the application of the five principles of Health At Every Size approach
Weight inclusivity
Health enhancement
Respectful care
Eating for wellbeing
Life-enhancing movement
Amongst dietitians, the HAES® approach has caused division. Some dietitians are fervent advocates and others shun it as inadequate. But is there are middle ground? Anneke explains some of the common misconceptions of HAES®. She also clarifies that your practice doesn't have to be one of either the "diet" or the "non-diet" approach. HAES® is continually evolving and there is a continuum of practise. You can find your own way and navigate between the two approaches.
Anneke has created a useful list of further reading and resources found here.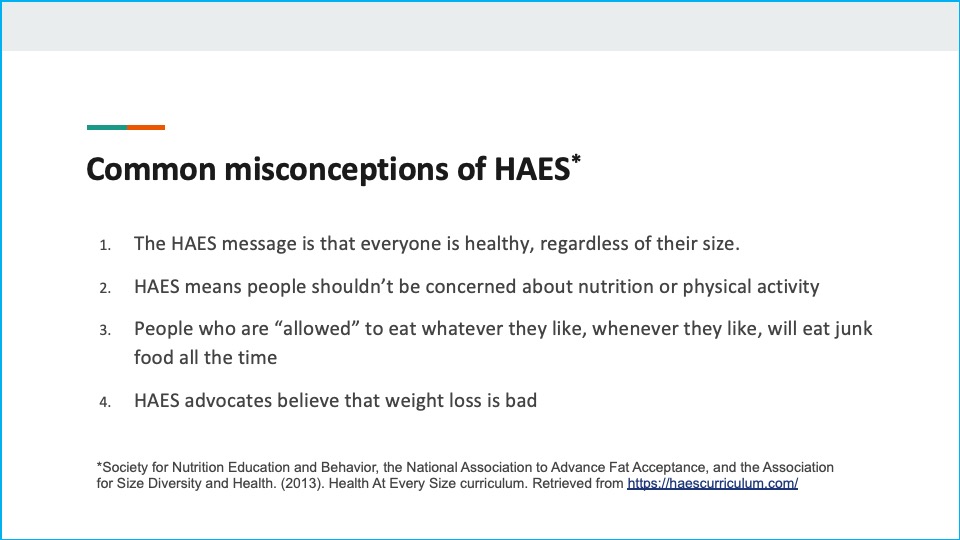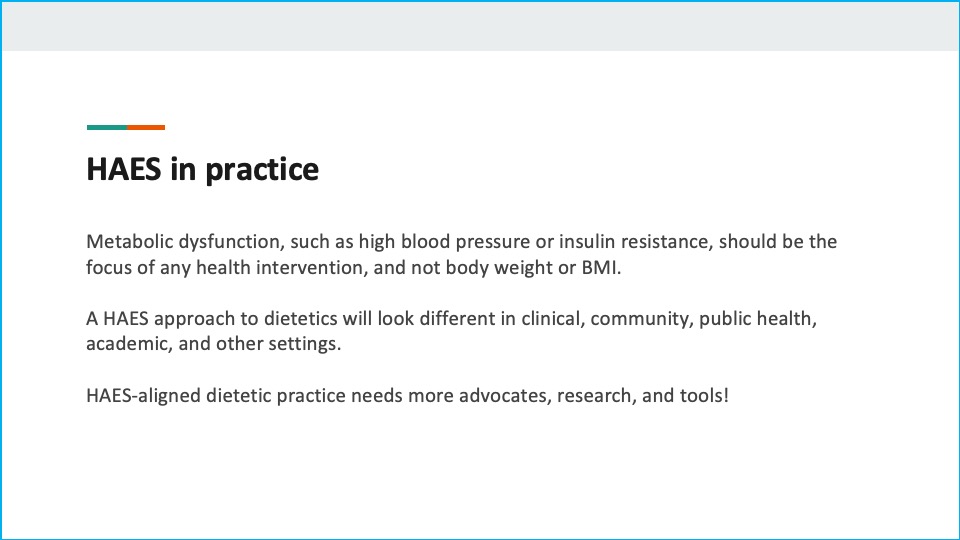 Anneke Hobson is a Public Health Dietitian working in Kingston, Canada. She was introduced to Health At Every Size® in 2016, and since then has sought to expand her knowledge in weight-inclusive practice, non-diet approaches, and body liberation. Her nutrition interests also include climate-friendly diets, healthy public policy, and the social determinants of health.
To register for the presentation and associated documents including the assessment quiz click here