Diet and inflammation Presented by: Hannah Mayr, PhD, APD
Googling "Anti-inflammatory diet" results in over 160 million hits. It's a popular topic, but the term "anti-inflammatory" is often used without meaning or evidence to back it up.
In her presentation Hannah distinguishes the physiology between the two very different processes; acute and chronic inflammation. She describes some of the more common blood markers which are used to measure inflammation Eg. leukocytes, cytokines, CRP. A person's inflammatory markers may be increased or reduced by a range of factors including age, body fatness, physical (in)activity, sex, genotype, smoking, diet, gut microbiota and medications.
Hannah explains how the physiology of inflammation drives chronic diseases such as atherosclerosis. Excess adipose cells produce pro-inflammatory adipokines which result in reduced metabolic control and vascular function.
Using the dietary inflammatory index, particular foods and dietary patterns can have an anti- or pro-inflammatory potential. She went on to give a practical explanation of anti- versus pro-inflammatory dietary components.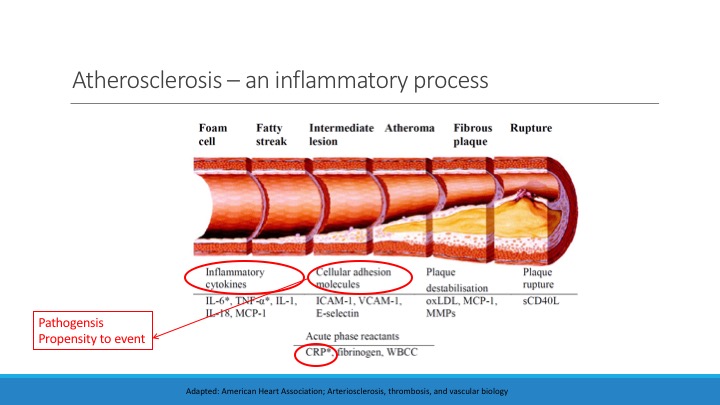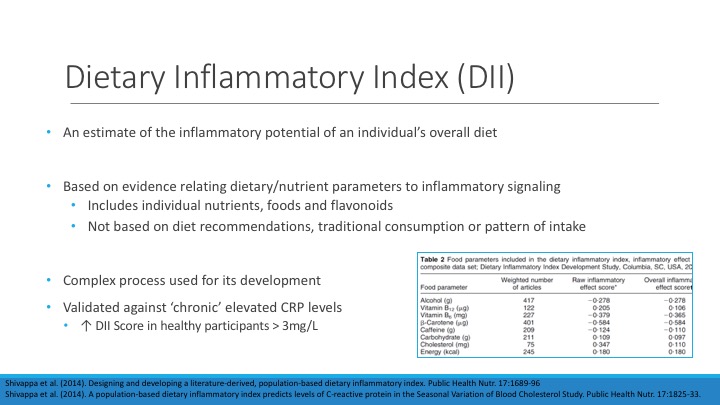 Hannah currently works as a post-doctoral researcher at Princess Alexandra Hospital in Brisbane and externally with La Trobe University, which includes activities to enable implementation of the Mediterranean diet into clinical practice. She also teaches into the Master of Nutrition and Dietetics at Bond University. Hannah's research and practice interests are in dietary patterns and interventions, chronic disease and metabolic health. Her recent PhD investigated the effect of a Mediterranean versus low-fat diet on inflammation and adiposity in patients with coronary heart disease.
To register for the webinar and associated documents including the assessment quiz click here