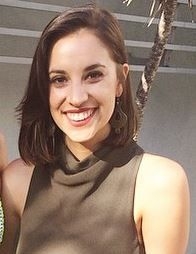 Diet and inflammation
04 Mar, 2019
How inflammation progresses chronic diseases
March 4, 2019
The presentation covers:
How inflammation progresses chronic diseases and how it can be measured
How to measure the inflammatory potential of dietary patterns
What does an anti-inflammatory diet look like?
How can a diet be modified to improve its anti-inflammatory potential?
Watching this presentation and completing the assessment can contribute towards assessable Continuing Professional Development hours.
About the Presenter
Dr Hannah Mayr is an Accredited Practicing Dietitian and recently completed her PhD thesis at La Trobe University. She investigated the effect of a Mediterranean versus low-fat diet on inflammation and adiposity in patients with coronary heart disease. Dr Mayr has published a number of reviews, methods and results-based papers within this work and recently received the 'New Researcher Award' at the Dietitians Association of Australia National Conference for her thesis work exploring the Dietary Inflammatory Index. Her research and practice interests are in dietary patterns and interventions, chronic disease and metabolic health. Hannah currently works as a post-doctoral researcher at Princess Alexandra Hospital in Brisbane and externally with La Trobe, which includes activities to enable implementation of the Mediterranean diet into clinical practice. Hannah also teaches into the Master of Nutrition and Dietetics at Bond University and she is passionate about engaging dietetics students in research activities.
Registration includes
Access to a recording of the webinar
Presentation notes
Assessment quiz and certificate
Suggested further reading
Registration types
Live stream: $50 to participate in the webinar in real time
On demand recording: from $38 receive a recording and associated documents
Subscription: $33 monthly for all Education in Nutrition recordings (minimum 30 a year) and free access to all our live webinars