Constipation in children Presented by: Peta Adams, APD
Constipation in children is fairly common, our focus is usually on food, but as Peta explains in her webinar, often the cause of constipation is not food but functional. As Peta states "If it was a simple matter of just eating a bit more fruit, they wouldn't be seeing a dietitian".
A careful assessment is necessary, particularly being aware of red flags which which require a medical referral. Peta provides a list of signs and symptoms which should alert us for example, faecal impaction, allergy, failure to thrive.
The primary focus of treatment for constipation in children is toileting behaviours and parental education. Peta also discusses diet and the use of laxatives which are the other main aspects of treatment.
She ends her presentation with a case study which illustrates the main clinical points in her webinar.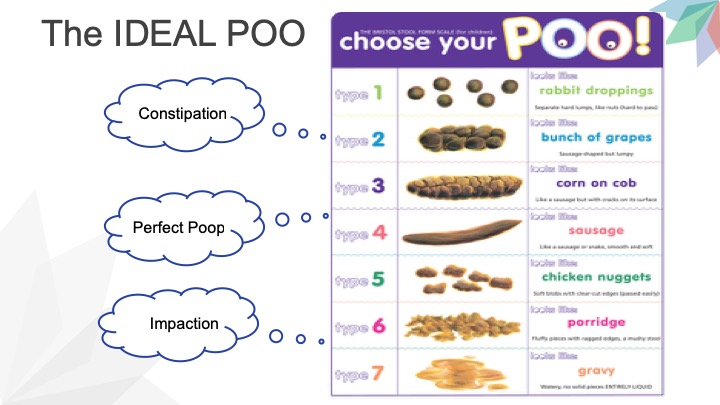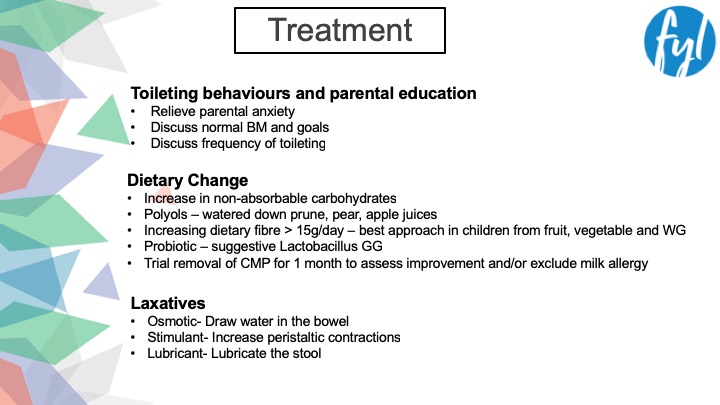 Peta has been practising dietetics for the past 10 years running her own private practice and now jointly managing a national dietetics company, Fuel Your Life.
She has worked predominantly in the areas of child and family health and complex gastrointestinal nutrition. Peta has a professional certificate in Food intolerances and allergy, a Graduate Certificate in Paediatrics and Adolescence and is a Sequential Oral Sensory (SOS) trained therapist.
To register for the webinar and associated documents including the assessment quiz click here