Using HIIT for Type 2 Diabetes. Presented by Dr Emily Cox AEP
Evidence update on efficacy, safety, and feasibility in clinical exercise prescription
High intensity interval training (HIIT) may not be for every client, yet over the last decade the evidence continues to emerge demonstrating its value as an option for exercise as medicine in chronic disease. Dr Emily Cox brings her clinical and research experience to provide an update of the evidence for using HIIT for clients with Type 2 Diabetes.
Incorporating resistance training into a low volume HIIT protocol provides a blueprint for an effective, safe, and feasible program that can be completed in 78 minutes/week. Emily gives us a snapshot of the supporting evidence, as well as a thorough outline of the protocols for practical implementation.
Need some tips for offering HIIT to clients who are not drawn to the challenge of difficult exercise intensities?
The simpler nomenclature Interval training is both accurate to the prescription and removes the emphasis on high intensity which leads to the misconception it is an all-out, maximal effort.
Low-volume HIIT programs are clinically useful, time efficient and excellent as a starting point to develop confidence in physical capacity.
And finally, the conclusion: both high- and low-volume high-intensity interval training are efficacious, safe, feasible and enjoyable for people with type 2 diabetes, particularly in supervised settings. As practitioners, the evidence supports using these models in this clinical population to provide client-centred prescription, meet preferences and offer program variation.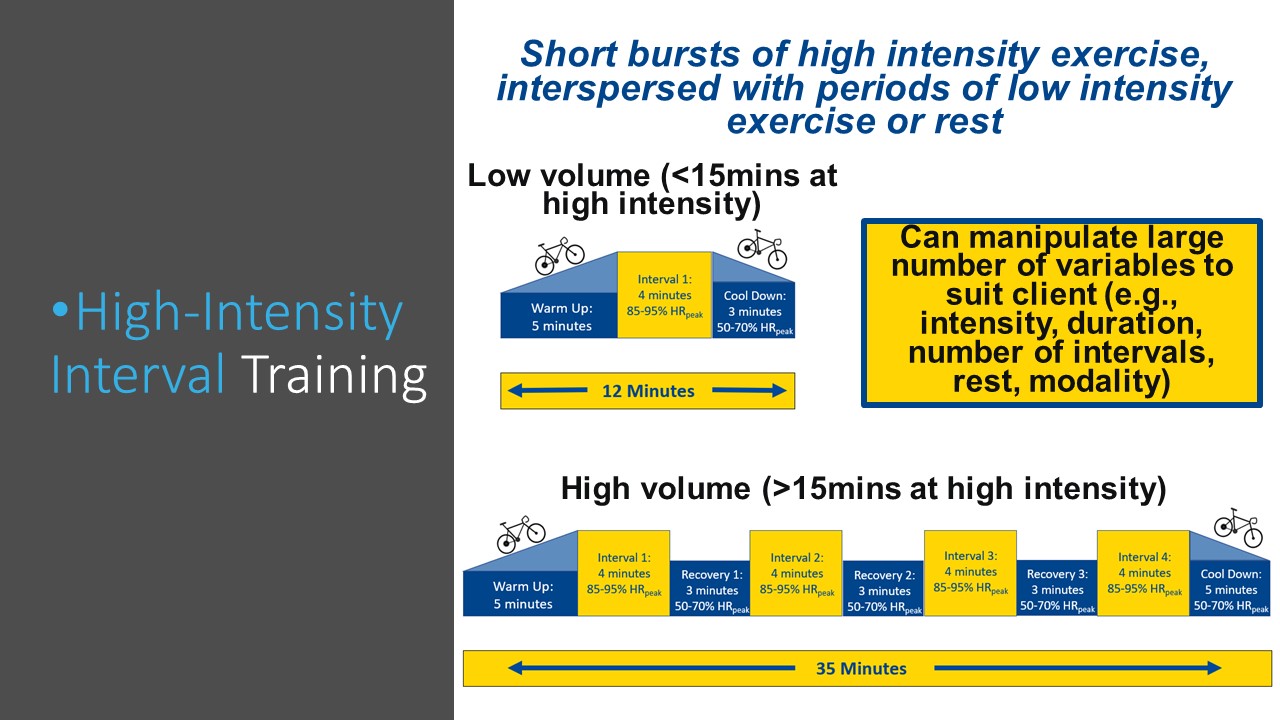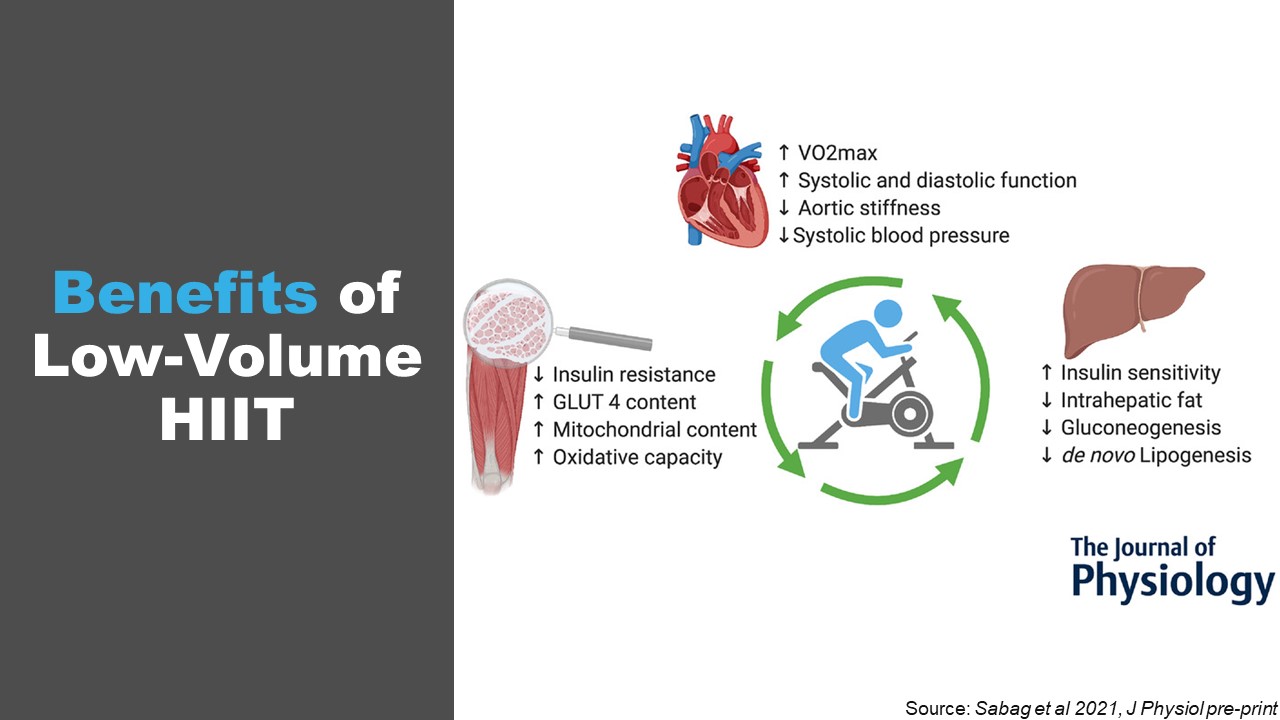 Dr Emily Cox completed a Bachelor of Exercise and Sports Science majoring in Clinical Exercise Physiology at The University of Queensland. Working as an AEP in cardiometabolic disease for older people sparked her interest in optimizing the prescription of, and adherence to, exercise. In 2020, Emily completed her PhD exploring the efficacy, safety and feasibility of low-volume combined aerobic and resistance high-intensity interval training in people with type 2 diabetes. She currently lectures at the University of Newcastle.
The ESSA Professional Development Committee certifies that this Professional Development offering meets the criteria for 1 Continuing Professional Development (CPD) Point. Available to download or stream now.