Positive ageing Presented by: Associate Professor Christina Bryant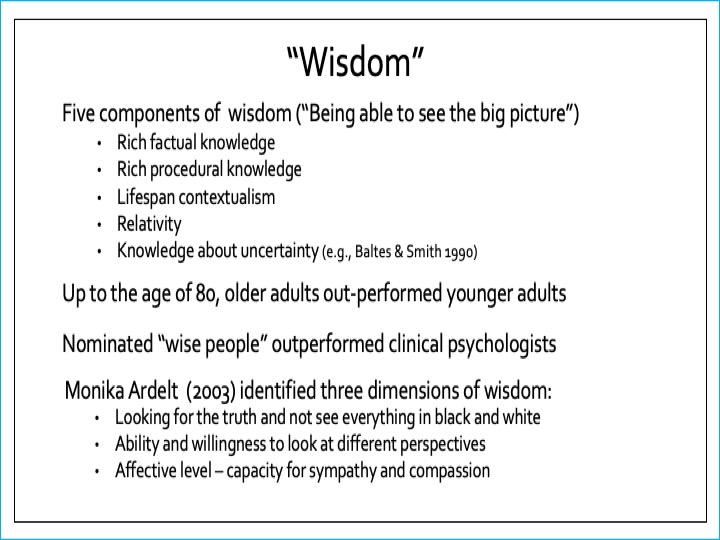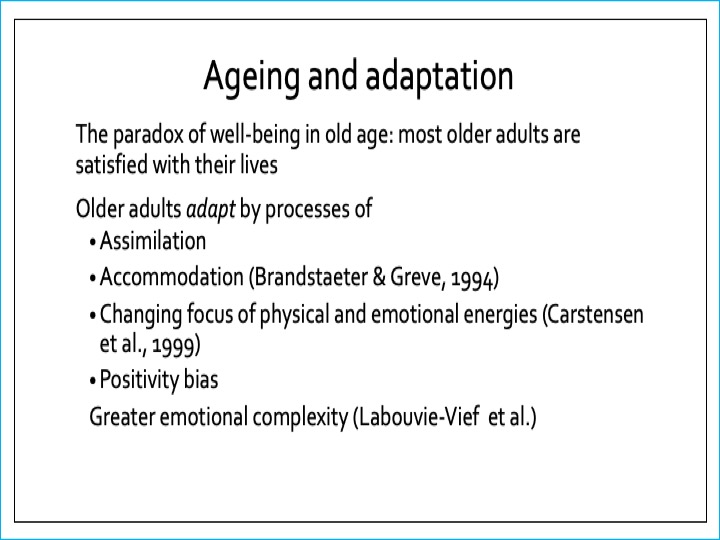 Some of the most negative aspects of ageing are related to physical decline- bone loss, hair loss, muscle loss- loss of strength, endurance and flexibility, stiffening of blood vessels and arteries. Christina explains that growing older is not always negative. In Australian Bureau of Statistics data from 2015 two-thirds of people aged 85 and over rated their health as 'good', 'very good' or 'excellent' and only 9.0% of people aged 85 and over reported a 'high' or 'very high' level of psychological distress, the lowest rate in any age.
To remain feeling good physically and psychologically into older age requires the ability to continuously adapt to physical and psychological challenges. Christina describes the characteristics of people who are adaptive. They are self-accepting and able to praise themselves realistically. They engage and give to others. It's not all physical decline as we age, our brain becomes more densely wired and our capacity for complex thought can continue to develop.
Christina is a clinical psychologist currently serving as the Director of the University of Melbourne's clinical psychology training programme. She has 20 years' clinical experience and 15 years' research experience in psychology and the mental health of older adults, in particular the prevalence of anxiety and depression; the relationship between attitudes to ageing and anxiety, depression, and well-being; and the promotion of healthy ageing. She collaborates extensively with other researchers within and outside psychology and has published widely in international journals and books. Current research projects include a programme of research examining the health and well-being of women in midlife and interventions to alleviate depression in older adults in residential care.
To register for the webinar and associated documents including the assessment quiz click here