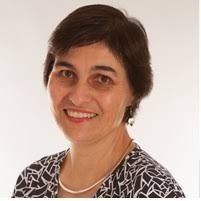 Positive ageing
16 Jul, 2019
Promoting healthy ageing
Tuesday July 16, 2019
The presentation covers:
Transitions in the ages and stages of life
Positive aspects of ageing
What can we do/how can we assist our clients to age well?
Maintaining a healthy brain
Watching this presentation and completing the assessment can contribute towards assessable Continuing Professional Development hours.
About the Presenter
Associate Professor Christina Bryant is a clinical psychologist currently serving as the Director of the University of Melbourne's clinical psychology training programme. She has 20 years' clinical experience and 15 years' research experience in psychology and the mental health of older adults, in particular the prevalence of anxiety and depression; the relationship between attitudes to ageing and anxiety, depression, and well-being; and the promotion of healthy ageing. She collaborates extensively with other researchers within and outside psychology and has published widely in international journals and books. Current research projects include a programme of research examining the health and well-being of women in midlife and interventions to alleviate depression in older adults in residential care.
Registration includes
Access to the live webinar or a recording of the webinar
Presentation notes
Assessment quiz and certificate
Suggested further reading
Registration types
On demand recording: from $38 receive a recording and associated documents
Subscription: $33 monthly for all Education in Nutrition recordings (minimum 30 a year) and free access to all our live webinars