Blended tube feeding case studies. Presented by Lina Breik, APD and Claire Kariya, RD, Canada
By

Anthea Talliopoulos, APD
---
Although the utilisation of blended diets with enteral feeding tubes is currently not common practice amongst dietitians, nor integrated in current training, it is an area which is gaining popularity. Whilst current guidelines tend to advise against blended diets due to concerns over contamination and infection risk, tube blockages, and nutritional inadequacy, there is a growing body of research to indicate that blended diets, if training is provided on food safety and hygiene, under the guidance of a dietitian and deemed medically appropriate, can be an effective means of providing a variety of nourishing food to those who are reliant on enteral feeding as their source of nutrition.
In this unique presentation, Lina Breik, APD, shares her experience of introducing the new evolving blended diets to her patients in Australia, whilst Claire Kariya, Registered Dietitian, shares her knowledge in utilising blended diets with her patients in Canada, including within the hospital setting.
Lina and Kariya talk us through their direct patient experience and successes with patients in transitioning from commercial enteral feeding formulas. The results are promising, with significantly improved weight, micronutrient status, energy levels, and bowel regularity in the patients outlined, indicating that this is an area which is worth delving into further to optimise patient outcomes.
Summary:
The practice of utilising blended diets with enteral feeding tubes is not largely widespread but is gaining popularity, with a growing body of research to support it.
Blended tube feeding has the potential to improve clinical outcomes and increase nutritional variety in patients who rely on enteral nutrition as their primary source of nutrition.
The provision of blended diets, should this be in the best interest of the patient, can ensure that we as dietitians can provide patient-centred care and meet their nutritional needs in a safe and effective manner.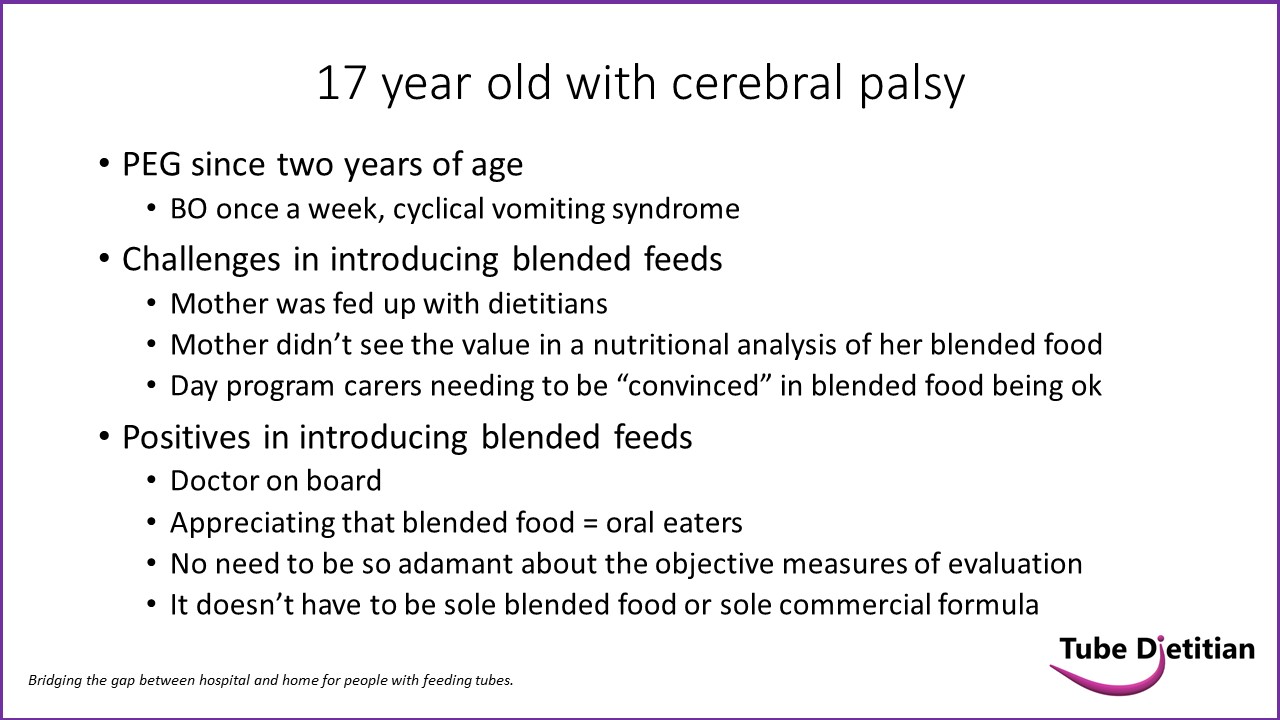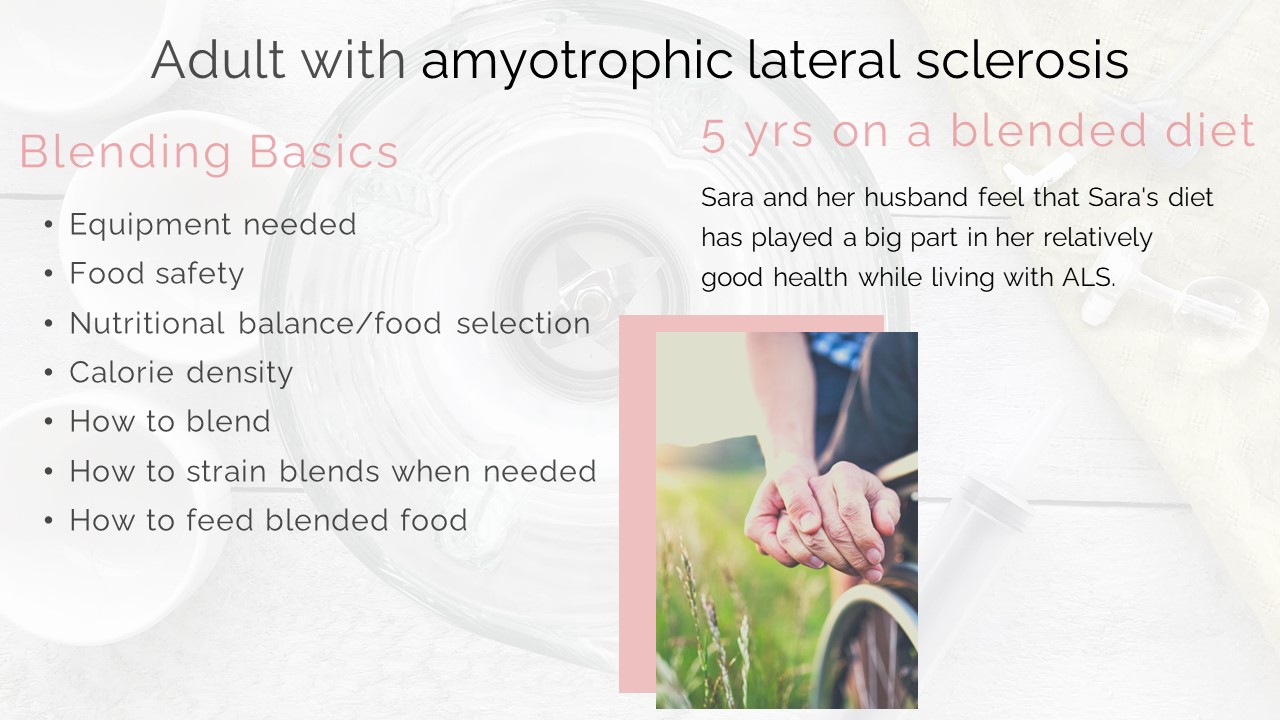 To register for the presentation and associated documents including the assessment quiz click here
We have a series of presentations on blended diets.
The background story to these presentations can be found here
Understanding the use of blended diet with enteral feeding tubes, Dr Sarah Durnan, Specialist Paediatric Dietitian, UK more information here
Blended tube feeding, Lina Breik, APD & Claire Kariya, RD (Canada) more information here