Binge eating: case studies. Presented by Jo Money, APD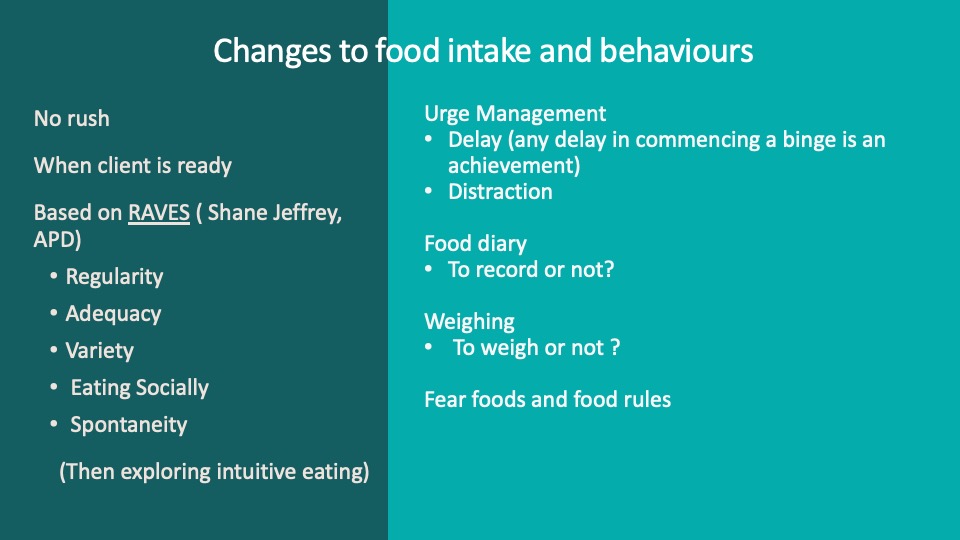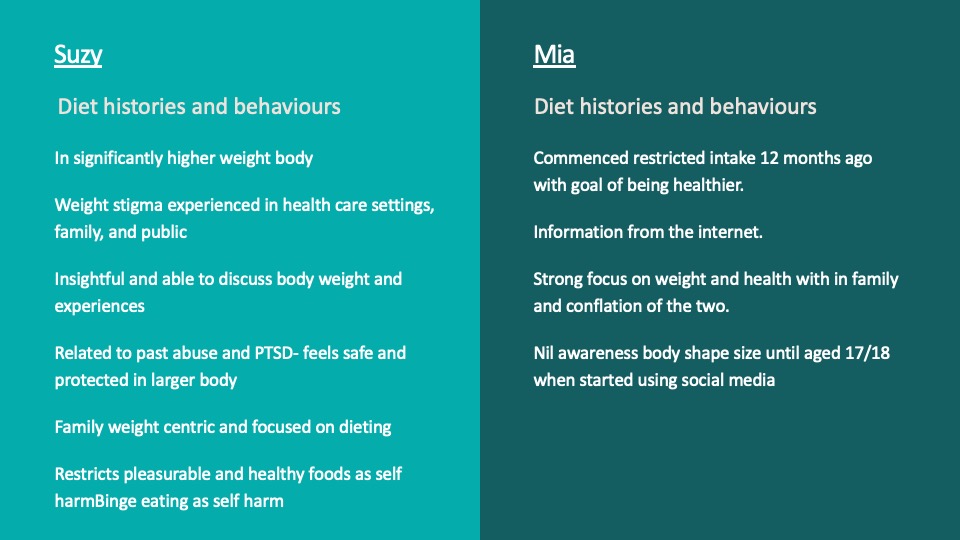 Jo provides a general background to BED, firstly explaining the DSM-5 diagnostic criteria and then examining the multiple factors in the aetiology of an eating disorder.
She uses her extensive experience and knowledge of best current practice to describe her management of two clients with BED.
Of particular note are the special considerations she describes for our dietetic practice:
BED is under recognised and undertreated.
The binge eating behaviour is often overlooked and treatment commonly focused on weight and complications rather than addressing the core eating psychopathology.
Focusing on weight can perpetuate the cycle of binge eating.
Jo describes in detail the psychoeducation involved, helping clients verbalise their emotions and in doing so reflect on their behaviour. She uses this to inform her management.
Changes to food intake and behaviours she bases on the RAVES model, coined by Shane Jeffrey, APD. Jo has created a document which provides detail, references, websites and further information.
With BED affecting 6% of the population, this presentation is an eye-opener and well suited to dietitians working in any area of dietetics.
Jo Money is an Accredited practicing Dietitian who specialises in supporting people across the spectrum of disordered eating, eating disorders and mental health. Jo's experience transverses public and private health eating disorder treatment centres including inpatients, day programs and outpatients. Jo is clinical director of a private practice, Eat Love Live; who are a team of dietitians providing weight inclusive health care and eating disorder support. Jo is the co-chair of the ANZAED Weight Stigma and Social Justice Special interest group.
To register for the presentation and associated documents including the assessment quiz click here