Approaches to management of IBS. Presented by Joanna Baker, APD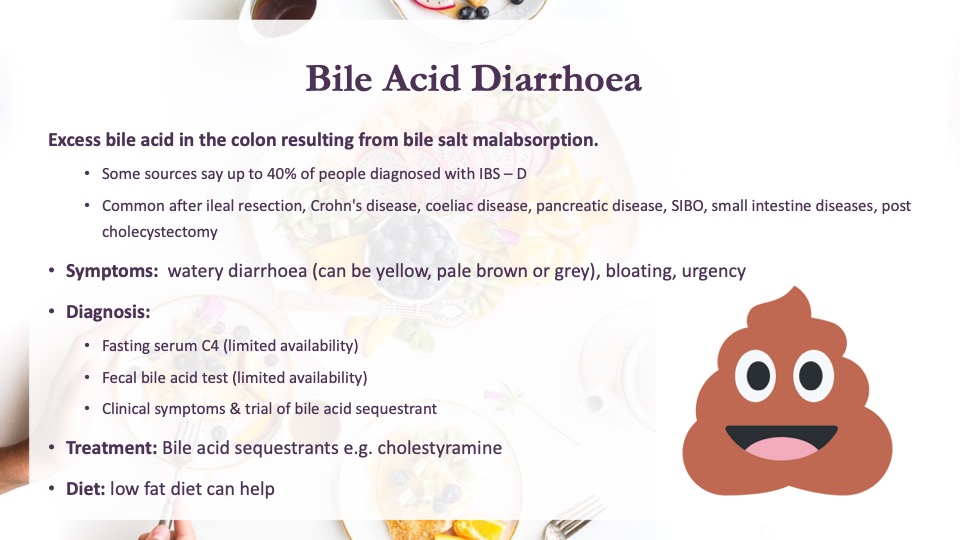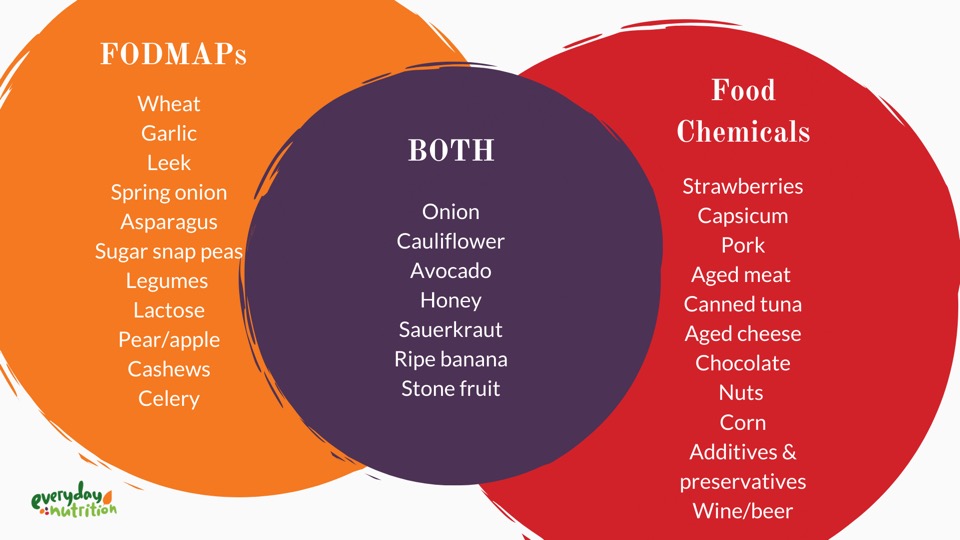 Clients presenting to us with irritable bowel syndrome can have a whole array of symptoms including indigestion, reflux, nausea, abdominal pain, bloating, wind, diarrhoea and constipation. Many of our clients may have trialled the Low FODMAP already and are seeing us because it has not helped significantly.
Deciding on the best approach to take in their management involves considering a range of both dietary and non-dietary possibilities.
Joanna's presentation covers three important aspects of managing our clients with IBS.
1. She explains the process of IBS diagnosis, including tests commonly used, as well as the benefits and pitfalls of breath testing.
2. She describes the diagnosis and treatment of a range of conditions which can trigger GIT symptoms:
Parasitic infections
Inflammatory bowel diseases
Small Intestinal Bacterial Overgrowth
Bile acid diarrhoea
Gastroparesis
Endometriosis
Gut - Brain Axis
3. She reminds us about the known triggers for food sensitivity and the dietary treatment options for these:
FODMAPs
Food Chemicals
Sucrase-Isomaltase Intolerance
Whole food intolerances
Gut Irritants
Triggers that are not evidenced yet
This presentation gives us plenty of options to consider, many of them not requiring diet, in managing our clients with IBS.
Joanna Baker is an Accredited Practising Dietitian and Registered Nurse with extensive experience in gastrointestinal nutrition. She practices at Everyday Nutrition (her Melbourne-based private practice). Joanna aims to support people to enjoy food whilst incorporating practical everyday strategies to manage IBS and prevent it from getting in the way of living life. To find out more about Joanna, you can follow her on Facebook, or Instagram or explore her website at everydaynutrition.com.au
To register for the presentation and associated documents including the assessment quiz click here