Type 1 diabetes and exercise: case study. Presented by: Steve Flint, APD, ASD
Tom is a 15yr old who was diagnosed with type 1 diabetes at 8yrs of age. He participates in athletics at a high level and plays AFL football. In this case, Steve describes his assessment of Tom's diabetes management (including recent bloods and insulin regime), diet and exercise program. Steve explains how he prioritises Tom's care and presents three phases of his management and Tom's progress. As well as examining exercise and type 1 diabetes, this case highlights the importance of listening and trust in maintaining therapeutic support with an adolescent client.
This case study provides practical advice to accompany Steve's presentation on Managing athletes who have type 1 diabetes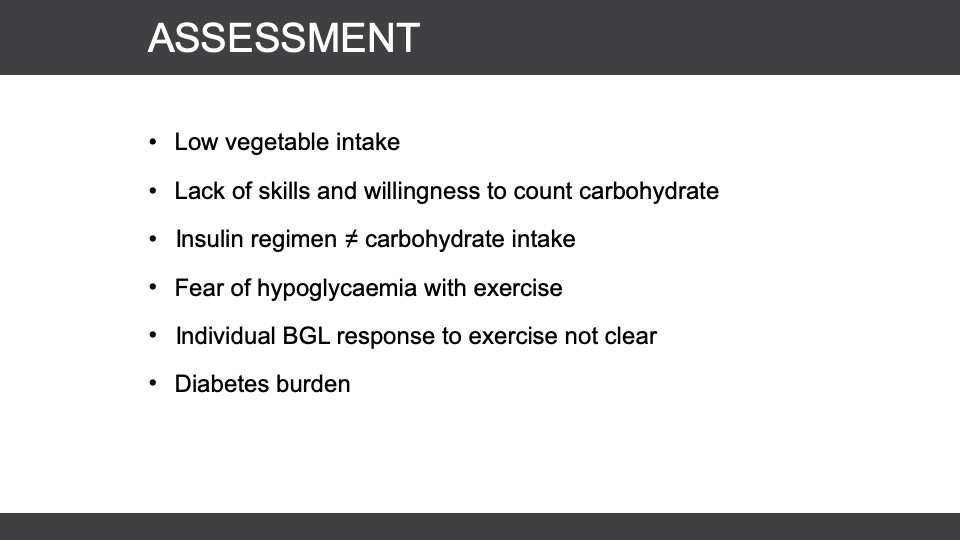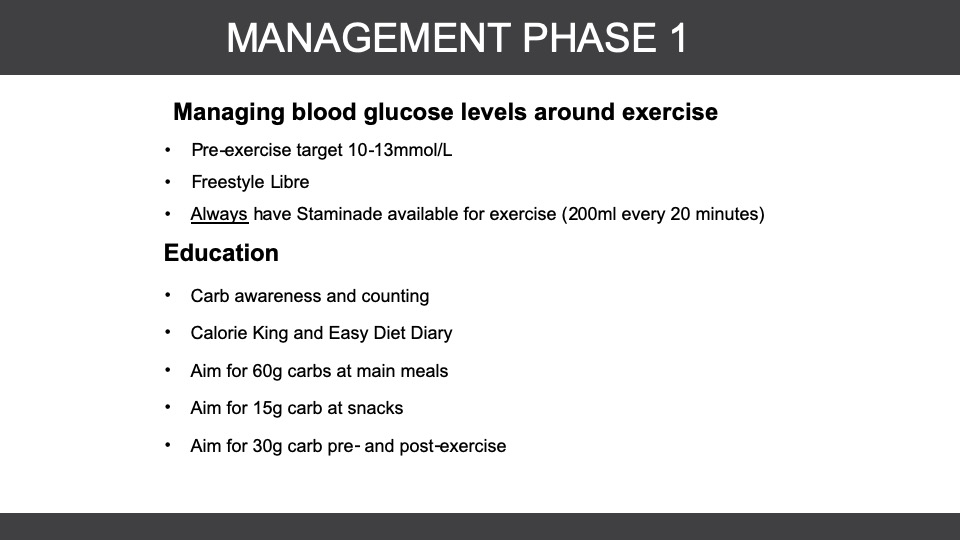 Steve Flint is an Accredited Sports Dietitian with a special interest in type 1 diabetes and exercise. He is passionate about supporting people with type 1 diabetes to eat well and stay active in a way that suits their lifestyle. Having grown up with a sister with type 1 diabetes, he has a unique understanding of the condition and its many challenges. Steve currently works for Diabetes Victoria delivering self-management education programs, presenting on nutrition and exercise, and contributing to various diabetes publications. He also works privately with people with type 1 diabetes to improve their health, wellbeing and performance. Steve has previously worked for Diabetes Queensland and consulted to the Queensland Academy of Sport (QAS) and the North Melbourne Football Club in the AFL.
To register for the recording and associated documents including the assessment quiz click here