Teaching the Gluten Free Diet - Part 1: Gluten Free diet essentials. Sally Marchini APD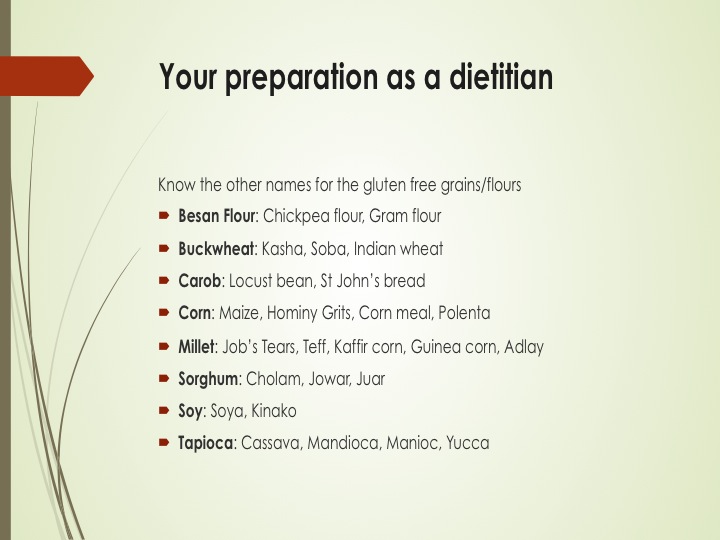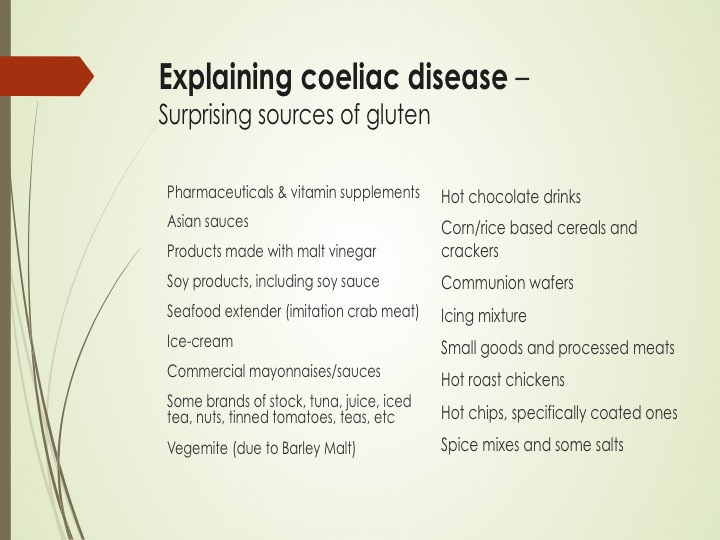 Sally is an APD with both Type 1 Diabetes and Coeliac Disease, so she brings a wealth of personal and professional experience to this topic. Many dietitians have little practical knowledge of the gluten free diet and so are ill equipped to deal with coeliac clients. It is important as dietitians that we not only understand the detail of living the GF diet but also the frustration it involves.
This webinar will provide you with all the information you need to provide the best service to your clients. Sally clearly explains what preparation is needed before the first appointment to give your client the best possible advice, such as:
Following a gluten free diet yourself
Knowing the names of gluten containing grains
Client assessment
How to clearly explain coeliac disease and the GF diet
How to decipher food labels
How to avoid contamination
How to structure a diet for a client to go home with
Where to find support
In short, how to empower a client to successfully live as a coeliac and improve dietitian experiences for those newly diagnosed with the condition.
Sally Marchini runs Marchini Nutrition and runs a closed Facebook group called Be Well Gluten Free, which provides information for those needing a gluten free diet.
For information about registering for this webinar click here