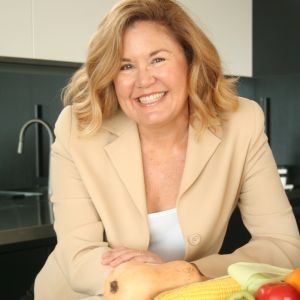 Teaching the gluten free diet. Part 1
11 Mar, 2022
Gluten free diet essentials
This presentation has been reviewed and rereleased March 2022
The presentation covers:
Client assessment
Coeliac disease and the gluten free diet (including risks of not following it)
Reading food labels
Diet for the client to go home with suitable gluten free substitutes
Maintaining CD professional competence
Read a review of the presentation here
See also Part 2 Gluten free diet practical details
Watching this presentation and completing the assessment can contribute towards assessable Continuing Professional Development hours
About the Presenter
Sally Marchini is an Accredited Practising Dietitian who combines her professional qualification with personal experience of type 1 diabetes and coeliac disease, giving her a unique insight into the issues facing people living with chronic health conditions. Sally's practice Marchini Nutrition is a dietitian service that is specifically designed for people who need nutritional guidance or are facing complex health conditions, especially relating to fertility and pregnancy. Sally is involved in training and coaching other dietitians worldwide in this space. Sally's website www.marchininutrition.com.au offers blogs and information about her work interests.
Registration includes
Access to a recording of the presentation
Presentation notes
Assessment quiz and certificate
Suggested further reading
Registration types
On demand recording: from $24 receive a recording and associated documents
Subscription: $33 monthly to access all Education in Nutrition recordings