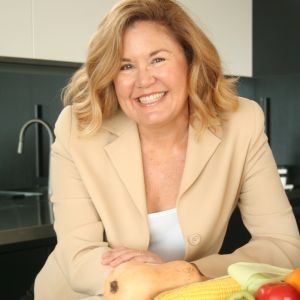 Teaching the gluten free diet. Part 1
18 Aug, 2017
Gluten free diet essentials
Friday August 18, 2017, 10.00am to 11.00am AEST
The presentation will cover:
Client assessment
Coeliac disease and the gluten free diet (including risks of not following it)
Reading food labels
Diet for the client to go home with suitable gluten free substitutes
Maintaining CD professional competence
Watching this presentation and completing the assessment can contribute towards assessable Continuing Professional Development hours Bolded
About the Presenter
Sally Marchini is an Accredited Practising Dietitian who combines her professional qualification with personal experience of type 1 diabetes and coeliac disease, which gives her a unique insight into the issues facing people living with chronic health conditions. Sally works in social media and runs a closed Facebook group called Be Well Gluten Free to provide good information for those needing a gluten-free diet. Her website, www.marchininutrition.com, offers blogs and resources about diabetes and coeliac disease. Her practice, Marchini Nutrition, works towards building client self-confidence for self-management through improving understanding of nutrition. Sally volunteers for the Dietitians Association of Australia as chair of the Professional Development Advisory Committee, as convenor the Dietitians in the Private Sector Interest Group and sits on the Social Media and Marketing Advisory Committee.
Registration includes
Access to the live webinar or a recording of the webinar
Presentation notes
Multiple choice questions and answers
Suggested further reading
Registration types
Live webinar: $50 to watch the webinar live
Recording: $38 to receive a recording of the webinar and associated documents
Subscription: $33 monthly to receive all Education in Nutrition recordings (minimum 30 a year) and have free access to all our live webinars
Our recordings are intended for individual viewing. However, we are happy for them to be shared with groups of up to six people. If your viewing group is larger than this please use a multi subscriber user form.