Small Intestinal Bacterial Overgrowth Presented by Dr Nirala Jacobi, ND
In her webinar Nirala explains the causes, diagnosis and treatment of SIBO.
1. Causes for SIBO can be threefold:
a. Damage to the migrating motor complex (MMC) which results in bacteria not being cleared or swept out of the small intestine.
b. Altered anatomy or structure of the small intestine eg. Adhesions around the small intestine, the effect of which is blocked bacterial clearance.
c. Altered physiology or function in the gastrointestinal tract eg. Hypochloridia from PPI use or pancreatic insufficiency which results in bacteria not killed in stomach or SI.
2. Diagnosing SIBO using breath testing and interpreting the results.
3. Treatment of SIBO
a. The use of diet: Low FODMAP, SIBO Bi-Phasic Diet, SSFG (Siebecker)
b. Antimicrobial therapy
Conventional antibiotics
Herbal antimicrobials
Elemental Diet
c. Prokinetics which improve/reset the migrating motor complex
Nirala concludes her presentation with a case study which nicely illustrates her assessment, diagnosis and treatment of SIBO.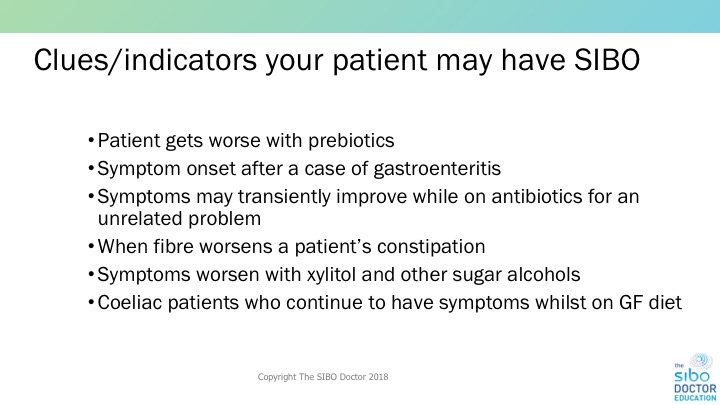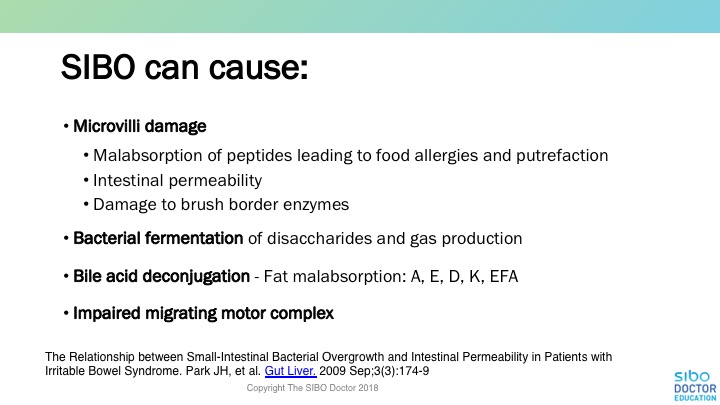 Nirala Jacobi graduated from Bastyr University (USA) in 1998 with a doctorate in Naturopathic Medicine. She is considered one of Australia's leading experts in the treatment of small intestine bacterial overgrowth (SIBO), a common cause of IBS. Nirala lectures frequently both nationally and internationally on this topic.
To register for the webinar and associated documents including the assessment quiz click here