Renal Nutrition Part 1: Basics of renal nutrition. Kelly Lambert AdvAPD
Conditions for a perfect storm of chronic kidney disease are present now. They involve an ageing population, an increased prevalence of diabetes, obesity and hypertension. Many of our clients are at risk or already have kidney disease.
Chronic kidney disease is a progressive degenerative disease, any dietary changes which can help alleviate its progression will be useful.
For a dietitian working with clients with renal disease Kelly explained it is essential to have in our toolkit:
an understanding of eGFR,
access to the evidence-based practice guidelines
an excellent knowledge of food composition (specifically sodium, potassium, phosphorus- Kelly has created an App for this which is freely available ).
Using her experience in teaching issues in renal nutrition to dietitians Kelly tackled the most commonly asked questions around kidney disease. The seven functions of the kidney, what eGFR is, the stages of kidney disease and polypharmacy.
Many clients with renal disease have cognitive impairment which makes managing their condition particularly difficult. Coping with understanding their condition, taking multiple medications and following dietary recommendations can all be overwhelming. Kelly presented wonderful techniques for us to use in educating our clients, so they are able to manage the multitude of issues which they face.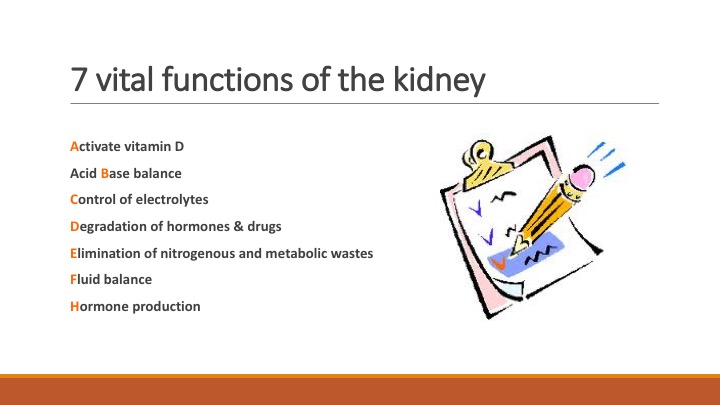 Kelly Lambert is an Advanced Accredited Practising Dietitian and Renal Dietitian at Wollongong Hospital on the south coast of NSW. Kelly has been working as a dietitian for the past 19 years but has worked the last 12 years as a renal dietitian. She is currently undertaking a PhD at the University of Wollongong and also working as a Research Officer at the Australian Health Services Research Institute. Her PhD work is focused on investigating how cognitive impairment and low health literacy effect the way patients with renal disease understand health information and manage their disease. Kelly is passionate about changing the way dietary education is provided to patients with renal disease. She is also active in the area of teaching and training dietitians about renal disease and is an Honorary Clinical Lecturer at the University of Wollongong.
Click here for further information and to register.