Professional supervision in practice by Jo Money, APD, CEDC and Marina Payne, APD, CEDC
By

Anthea Talliopoulos, APD
---
As professionals, it is fundamental that we continuously engage in reflective practice. This presentation is useful for all dietitians working with clients, and especially dietitians working with clients presenting with eating disorders, complex clinical cases and chronic illnesses.
All of us, no matter what our level of experience, will encounter clients who will challenge us clinically, ethically or emotionally. Professional supervision helps us debrief and work out a plan moving forward. We may feel confident in our clinical practice skills but are seeking validation on our management, or even a second opinion to consider alternative approaches which could further improve our practice.
In this relevant presentation, Accredited Practising Dietitian and Credentialled Eating Disorder Dietitian Jo Money shares her knowledge and experience on what professional supervision is, and how we can apply it. Jo explains that supervision is something which should be sought out willingly. Rapport between the supervisor and supervisee is critical, just as it is in working with a client, in ensuring that a safe and trusted space is established. She also describes the role of a supervisor in providing support, continuously learning and reflecting themselves, as well as the role of a supervisee in improving their clinical practice and learning from another professional.
Utilising an actual supervision session with Marina Payne, Jo displays the skills needed to provide a professional supervision session; integrating motivational interviewing skills, creating a safe space, using open-ended questions to delve further into the clinical scenario, providing affirmations, constant reflections, and asking for permission to share her thoughts. Hence, Jo and Marina display how professional supervision does not need to be daunting, but rather a way of developing our practice through recognising that we are always learning and in a stage of growth.
Being client-centred and offering the best support possible is something which we continue to strive for. Achieving this takes a considerable toll on the practitioner. Professional supervision is a powerful means of not only ensuring our practice is appropriate, but preventing exhaustion and burn out.
Summary:
All health professionals can benefit from continuously engaging in reflective practice.
Professional supervision, whether in the position of a supervisor or a supervisee, is a means of both practically engaging in improving our clinical practice and preventing burnout.
Professional supervision does not need to be daunting, it should be a space in which a supervisee feels heard. Integrating the spirit of motivational interviewing throughout clinical supervision can ensure this.
We should continue to enhance our practice and look after ourselves. Debriefing and taking on feedback can be an effective way of doing so.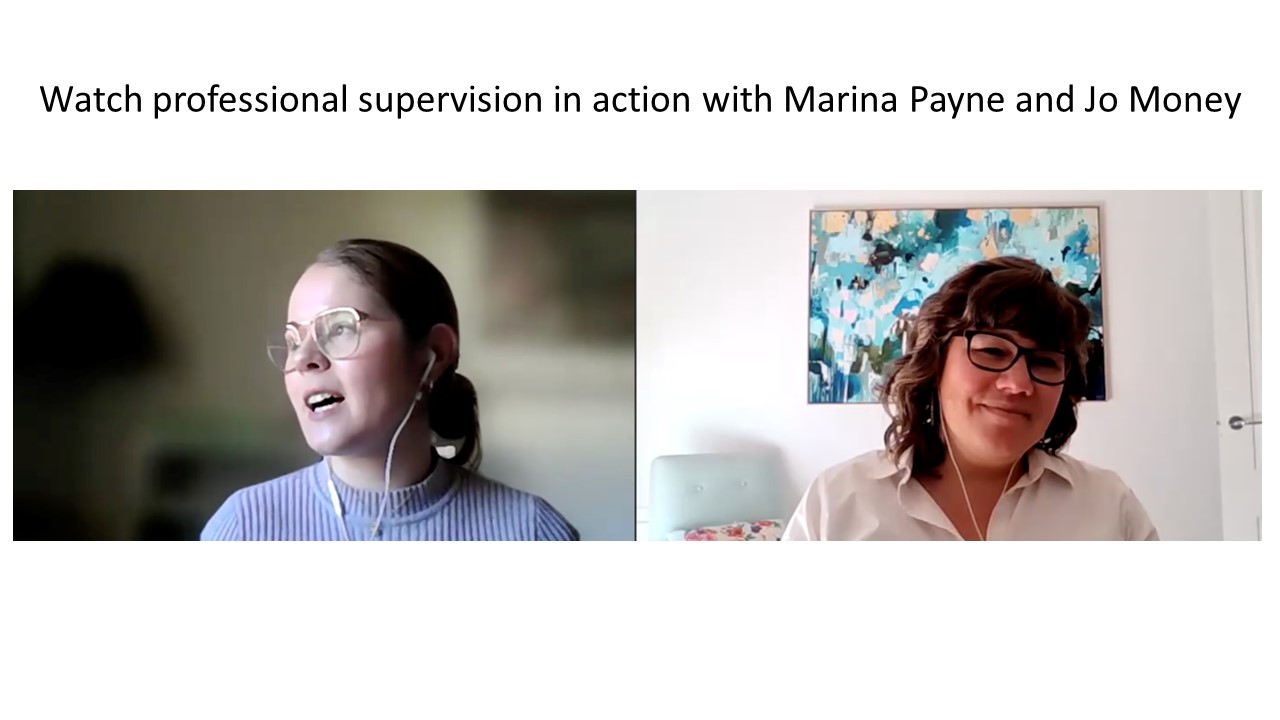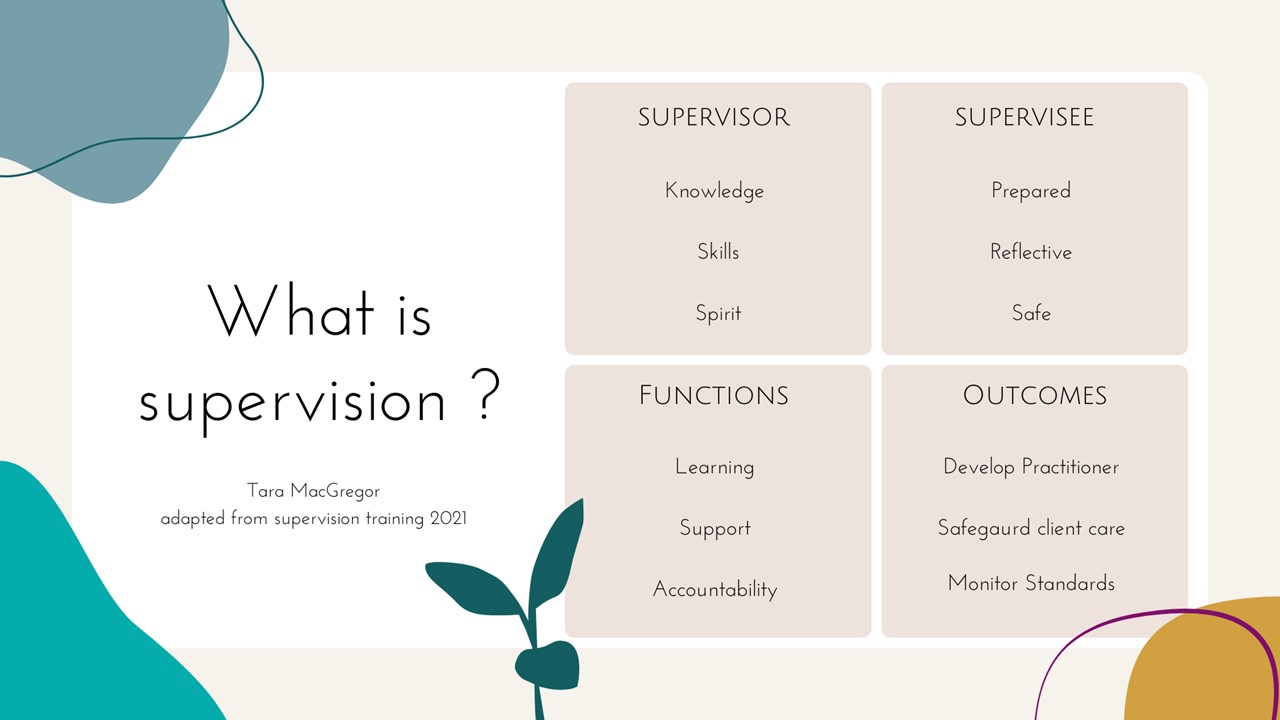 Jo Money is a credentialed eating disorder dietitian who specialises in supporting people across the spectrum of disordered eating, eating disorders and mental health. Jo's experience transverses public and private health eating disorder treatment centres including inpatients, day programs and outpatients. Jo is clinical director of a private practice, Eat Love Live; who are a team of dietitians providing weight inclusive health care and eating disorder support. Jo is the co-chair of the ANZAED Weight Stigma and Social Justice Special interest group.
Marina Payne is a credentialed eating disorder dietitian also working in private practice at Eat Love Live and has worked in a collaborative team of health professionals in the area of eating disorders for three years. Marina is very passionate about her work in the eating disorder space, particularly, providing inclusive, compassionate and respectful care. Marina uses the non-diet approach and Health at Every Size paradigm to help her clients turn towards their own body's inner wisdom.
To register for the presentation and associated documents including the assessment quiz click here