Low carbohydrate diets for type 2 diabetes. Presented by Tim McMaster, APD, ASD
Like most of us, Tim was initially very sceptical about low carb diets being used in the management of type 2 diabetes. But the evidence is now clear that lower carbohydrate diets are a safe and effective treatment option. Many of our clients are either asking about low carb eating or already trying to eat low carb.
In his presentation Tim looks at the trends in low carb eating and what defines a low carb diet.
He examines current studies which have looked at the efficacy of low carbohydrate diets in managing type 2 diabetes. Tim describes the key messages from both the Diabetes Australia Position Statement on Low Carbohydrate Eating for People with Diabetes (2018) and The American Diabetes Association Consensus Report (2019) Nutrition Therapy for Adults With Diabetes or Prediabetes.
He summarises the medication considerations when commencing a low carb diet and provides practical considerations in reducing carbohydrate from the AGTHE (225g carb/day) to a lower carbohydrate intake (90g/day). Because eating low carb in a nutritionally balanced, culturally appropriate and safe way is not straightforward, dietitians should be the first port of call in helping plan a low carb diet.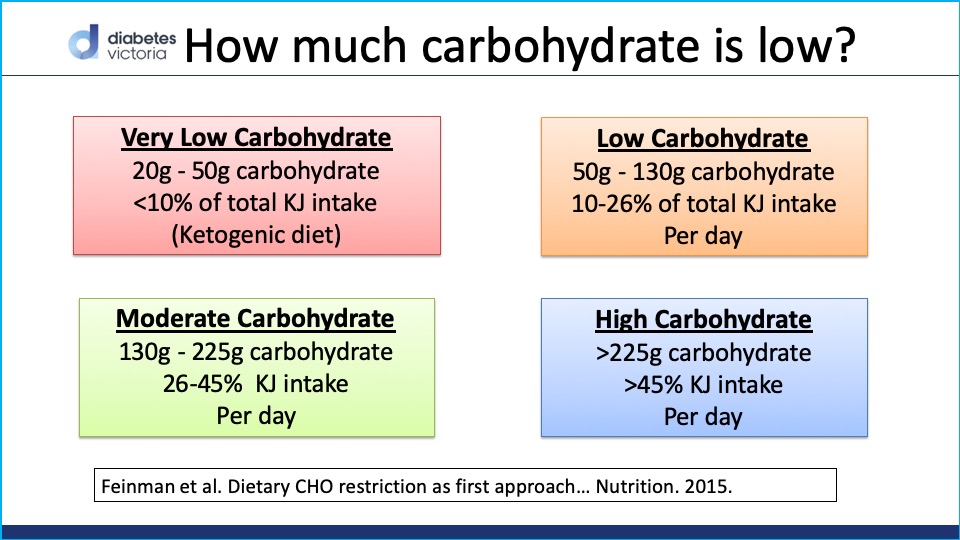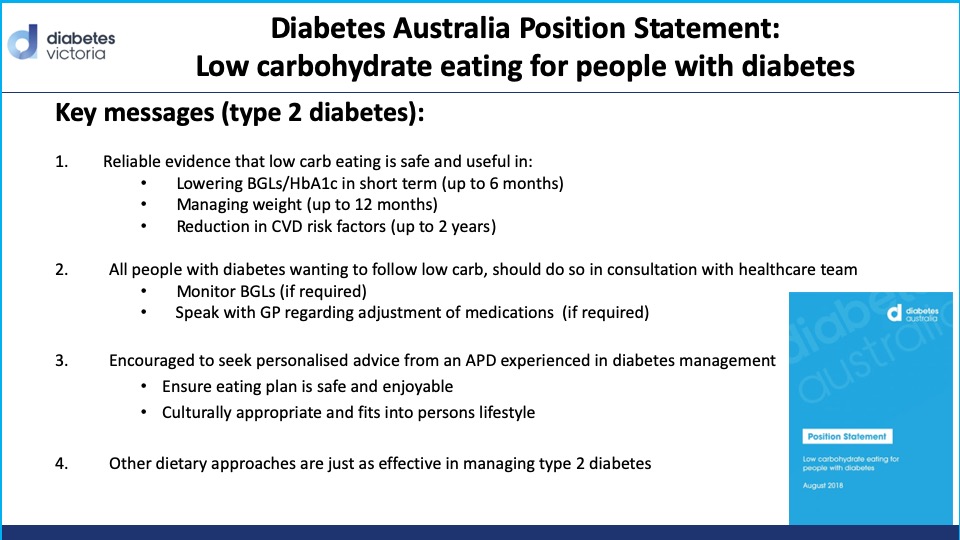 Tim is an Accredited Practising Dietitian with Diabetes Victoria. He has over seven years' experience working as a dietitian specifically in the areas of type 1 and type 2 diabetes.
He coordinates the Victorian Diabetes Interest Group and the Diabetes Update Day events and is a media spokesperson for the DAA.
To register for the webinar and associated documents including the assessment quiz click here