FREE Acknowledging the social determinants of health. Dr Rebecca Lindberg and Katrina Doljanin
Circumstances that are beyond our individual control have a huge impact on our health. These factors have been described as the social determinants of health (listed below):
Income & social protection
Education
The social gradient
Stress
Early life
Social exclusion
Work
Unemployment
Social support
Addiction
Food
Transport
It is a sobering thought that the health of a population is a direct reflection of the social determinants of health. Individual behaviours on their own don't create a healthy community.
In this presentation, Dr Rebecca Lindberg, who has both clinical and academic experience particularly in food insecurity, explains the theoretical concept of the social determinants of health and uses case studies to illustrate how they play out in our local communities.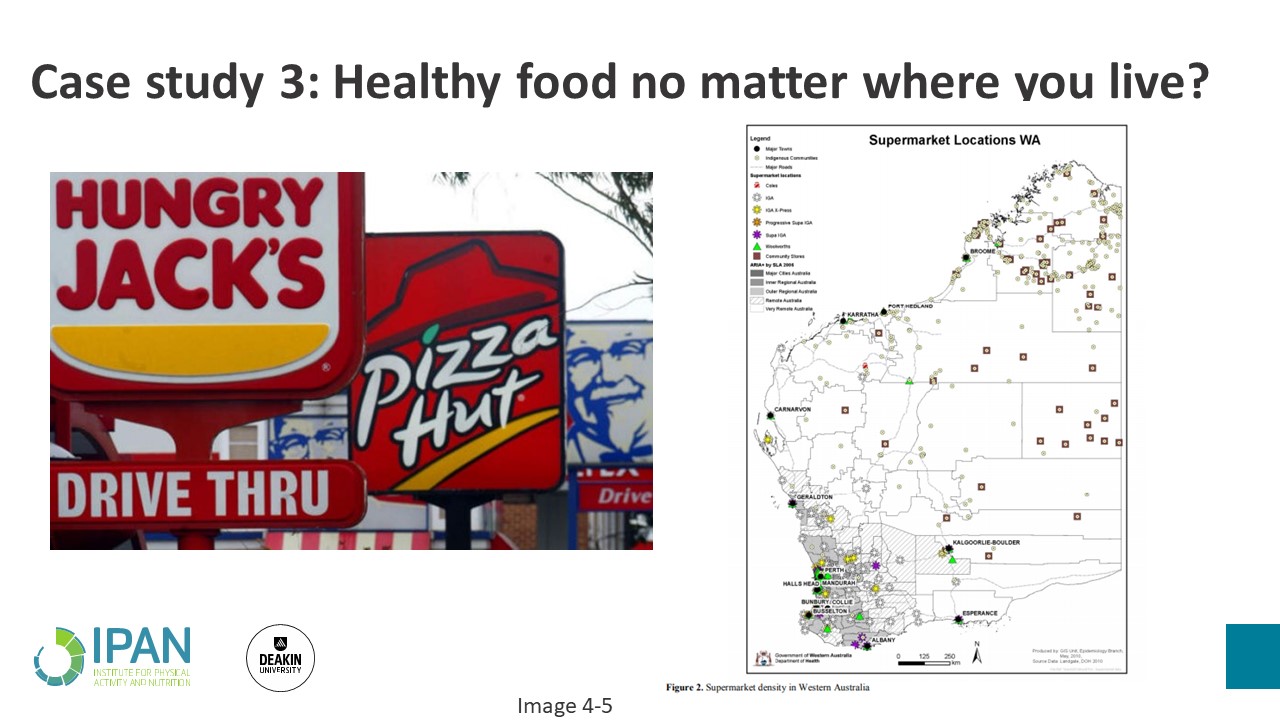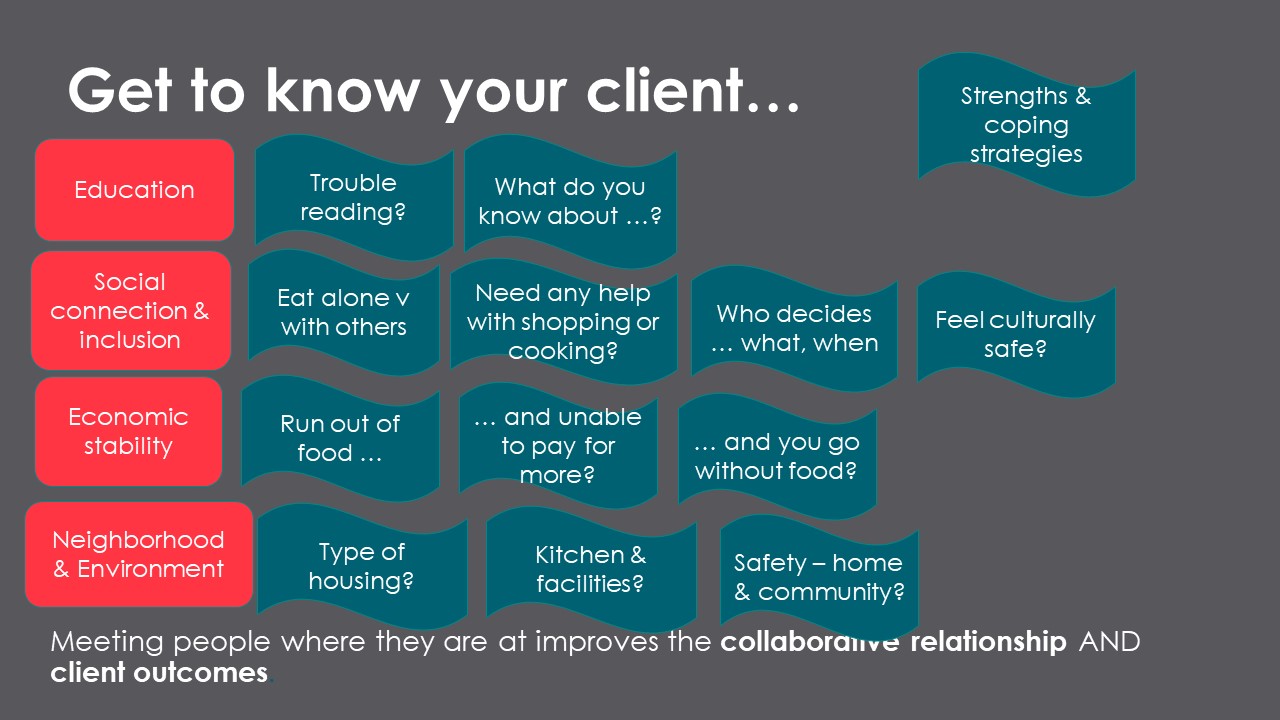 Katrina Doljanin presents from the perspective of a dietitian working with some of our most vulnerable people. She describes how to identify our local constituents, and how to use language which assists people in being able to communicate their needs (shame is a big factor in people not reporting food insecurity issues).
Dr Rebecca Lindberg is a public health researcher with both applied and academic experience. She has expertise in not-for-profit food programs, social and health policy, nutrition inequities and chronic disease prevention. Rebecca is director of The Community Grocer and teaches and researches at the Institute for Physical Activity and Nutrition and School of Exercise and Nutrition Sciences at Deakin University.
Katrina Doljanin, APD works in community health in Fitzroy, Victoria. She has worked predominantly with people who are experiencing homelessness, live in public housing and come from a range of cultural backgrounds. Katrina has a strong interest in improving the food security of individuals and the local community and has established and sustained the Café Meals Program in partnership with the City of Yarra.
To register for the presentation and associated documents including the assessment quiz click here