Body composition manipulation case study by Rebekka Frazer, APD, AccSD
By

Anthea Talliopoulos, APD
---
Body composition manipulation through a reduction in fat mass and an increase in muscle mass is a common physical goal. At times, clients initially present feeling frustrated that they have not achieved the goals they were aiming for. As dietitians, it is crucial that we have a collaborative approach, reviewing client training regimens, referring to an exercise physiologist/ exercise scientist, and manipulating their food intake based around this.
In this fascinating presentation, Accredited Practising Dietitian and Sports Dietitian Rebekka Frazer shares her knowledge and expertise through discussing her approach in decreasing the fat mass and increasing the muscle mass of one of her athletic clients. She talks us through each step of her clinical decisions, altering her diet plan along the way to enable her client to reach their goals. Rebekka also discusses how to manipulate food intake, especially protein and carbohydrate intake in a sustainable and client-centred manner based on training days. Whilst pure strength training can be fatiguing, she discusses the importance of increasing carbohydrate and energy intake during hypertrophy training, when energy expenditure is greater. Focusing on protein foods rich in leucine is also critical in increasing muscle mass, and she discusses the importance of obtaining protein from diet, rather than heavily relying on protein supplements to prevent dietary repetitively/ fatigue, and to also optimise nutritional intake. The place of dietary supplements, such as creatine monohydrate in optimising performance is also discussed.
In working with clients wanting to manipulate their body composition, it is paramount that they are assessed for eating disorders or disordered eating before manipulating their food intake. Ultimately, in assessing the efficacy of interventions, the focus should be on improving performance, physical and mental energy, as well as quantifiably measuring the efficacy of interventions through measures such as skinfolds/ body weight.
Summary:
Body composition manipulation can be complicated but is it crucial that we work an eating plan based around training days, the intensity of training and the type of exercise being performed.
Screening for eating disorders and disordered eating is critical, such as through the SCOFF Questionnaire, as this will impact on the advice and plan provided.
In optimising performance, protein availability (especially leucine content of foods), carbohydrate intake and dietary supplement intake, such as creatine monohydrate should be considered.
Working in collaboration with an exercise scientist or other relevant training professional is crucial in achieving client goals to manipulate food intake based around hypertrophy/ pure strength training.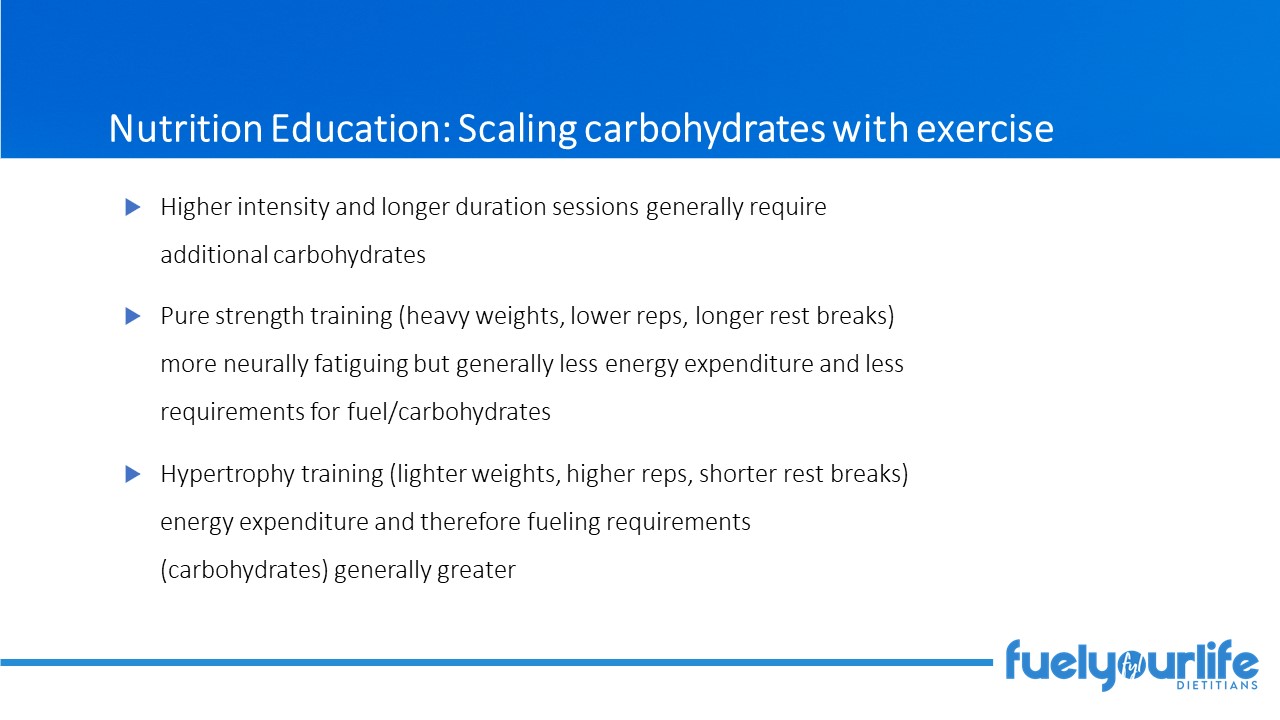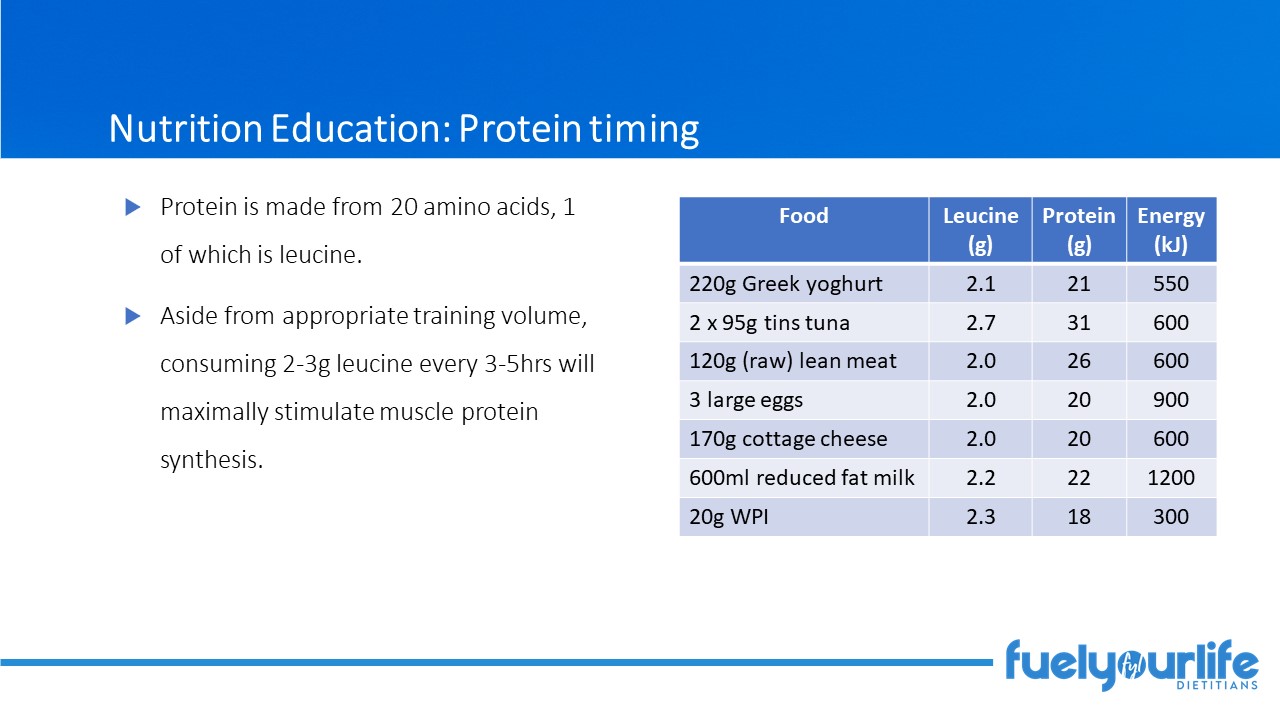 Rebekka Frazer, APD, AccSD is the Sports Dietitian for the Brisbane Roar Men and Women's teams. Over the course of her career, she has worked predominantly within the private practice sector, including large allied health facilities, gyms and currently for the largest private practice company in Australia, Fuel Your Life.
Rebekka is an experienced practitioner in the nutritional management of chronic disease, weight management, food intolerances/allergies and performance nutrition, achieving desirable and results-driven care with her clients across the Sunshine Coast.
To register for the presentation and associated documents including the assessment quiz click here