Blended tube feeding. Presented by Lina Breik, APD and Claire Kariya, RD, Canada
Tube fed individuals and their loved ones are quickly discovering that blended food is an option to ultra-processed commercial feeds. In the past, dietetic organisations advised against using blended diets due to concerns of blocked tubes, nutritional inadequacy and contamination. With these concerns not proving true, and because dietitians are the enteral feed experts, we should feel able to support our clients if their decision is to use a blended diet from home cooked meals.
Blended tube feeding is co-presented by Lina Breik, who is beginning to use blended tube feeds with her Australian clients and Claire Kariya, a Canadian dietitian who has been using blenderised feeds with her clients for over 15 years.
They provide information about:
Definition and background
Client suitability
Myth busting
When should blended tube feeding be considered
Benefits and risks
How to create nutritious blended meals

Nutritional adequacy
Energy
Protein
Micronutrients

Practical aspects

Texture
Food safety
Nutritional monitoring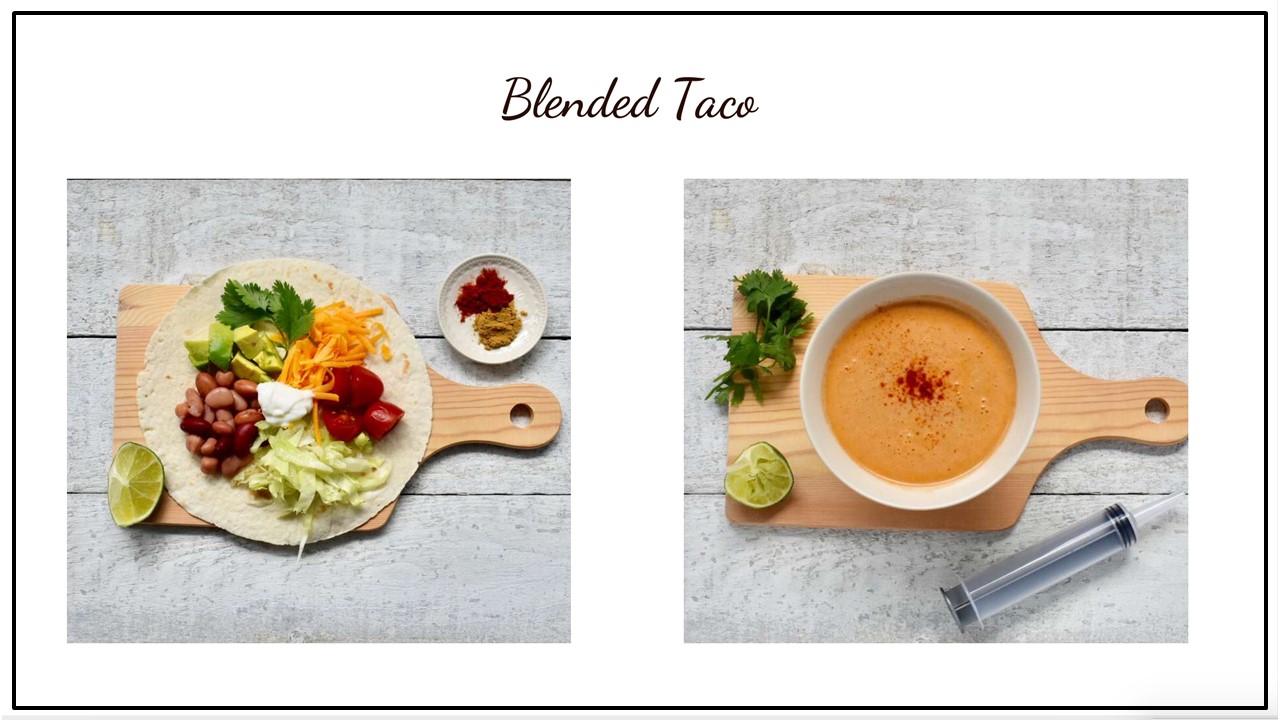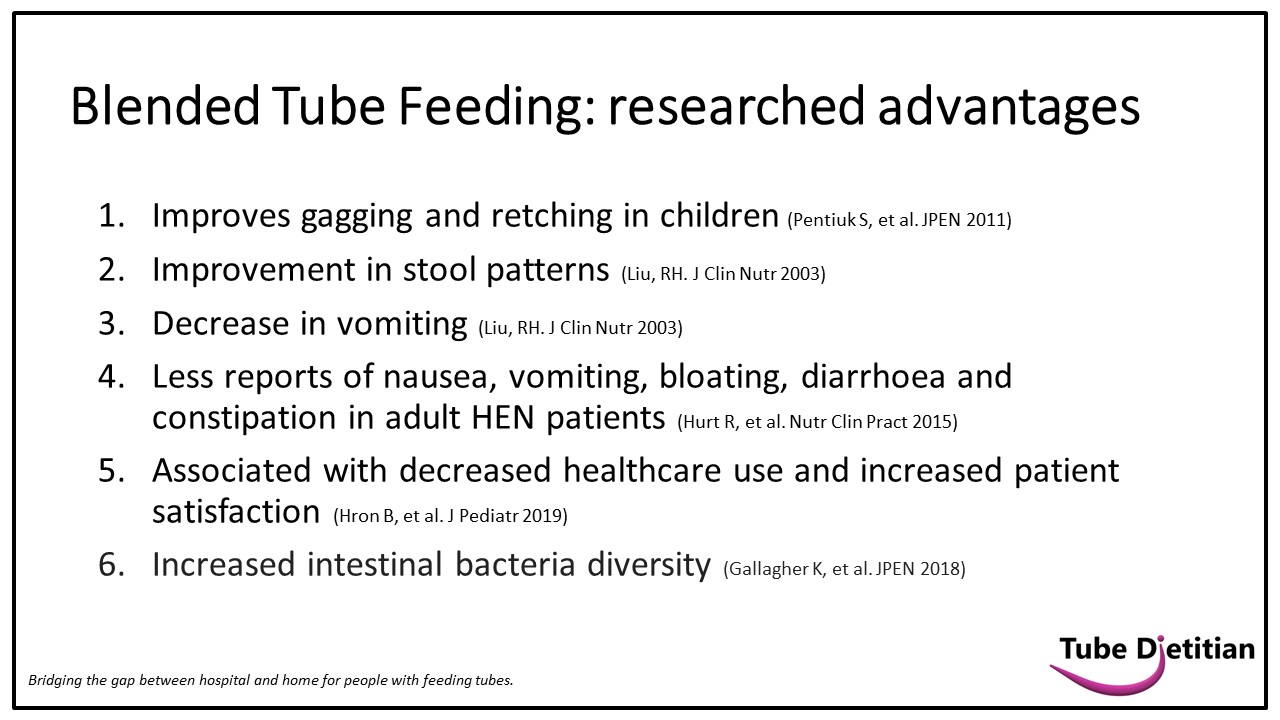 To register for the presentation and associated documents including the assessment quiz click here
We have a series of presentations on blended diets
The background story to these presentations can be found here
Understanding the use of blended diet with enteral feeding tubes, Dr Sarah Durnan, Specialist Paediatric Dietitian, UK more information here
Blended tube feeding case studies, Lina Breik, APD & Claire Kariya, RD (Canada) more information here