The art of fermentation. Presented by Sandor Ellix Katz
Over 25 years ago Sandor Katz moved from a lifetime in Manhattan to an off-the-grid rural commune in Tennessee. He was 30 years old, had recently tested HIV+ and was searching for a big change.
Straight away he began vegetable gardening "I was such a naive city kid that it had never occurred to me that all the cabbage would be ready at the same time". When he was faced with this very practical problem of, "What do I do with all this cabbage?", he looked in a cookbook and learned how to make sauerkraut. It was simple and delicious, and it started him on his career in fermentation. Since then, he has traveled all over the world to learn about traditional ferments, shared his knowledge through workshops and written, among others, The Art of Fermentation; the most comprehensive guide to do-it-yourself home fermentation ever published.
Sandor presents to us from his home kitchen in Tennessee. Aware that his audience are dietitians he explains some of the nutritional benefits of fermented foods:
Pre-digestion of complex compounds eg. Soy protein
Detoxification of some poisonous compounds in food eg. Cyanide in Cassava
Generation of additional nutrients, particularly B vitamins
Generation of bacteria as probiotics, increasing the diversity of the gut microbiome
He describes the various types of ferments:
Wild fermentation, made with the organisms that are already present in the food
Ferments using starters

Pure culture eg. A packet of yeast
Back slopping, saving a little bit of the last batch to put in the next batch eg. Yoghurt, sourdough
Distinct physical form eg. SCOBY, kefir
He finishes up by giving a wonderfully simple demonstration of how to make sauerkraut "Fermentation is not rocket science. You do not need to be extremely precise."
Click the below image to watch a preview.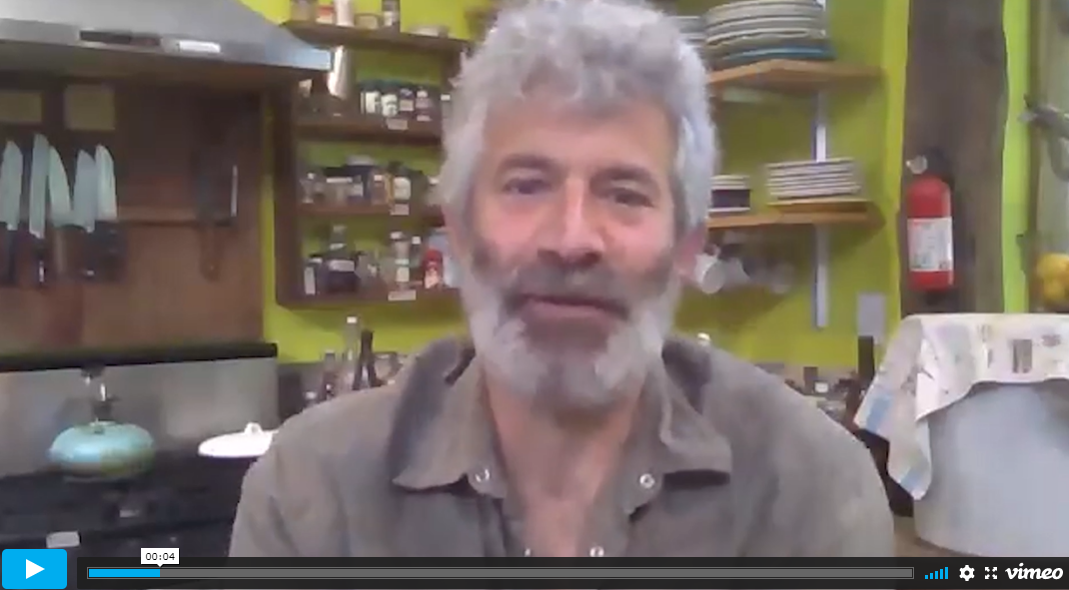 To register for the presentation and associated documents including the assessment quiz click here