Probiotics in Clinical Practice: Part 2 by Dr Jason Hawrelak
Probiotics in Clinical Practice: Evidence of Benefit, Mechanisms of Action, and Risks of Use: Part 2 by Dr Jason Hawrelak, ND, BNat (Hons), PhD, FNHAA, MASN, FACN
In Part 2 Jason talks about the need to cease throwing large doses of multiple strains of probiotics with unknown action and unknown characteristics at health problems and hoping that they'll do something. Instead, we should be matching the action of a specific probiotic strain to the condition being treated.
He describes the two factors which a suitable probiotic contains and explains what to consider with dosages of probiotics. Using research from clinical trials he dispels common myths surrounding the use of probiotics including:
The use of probiotics at the same time as antibiotics
Taking probiotics with food
How long probiotics will colonise the gut for after ingestion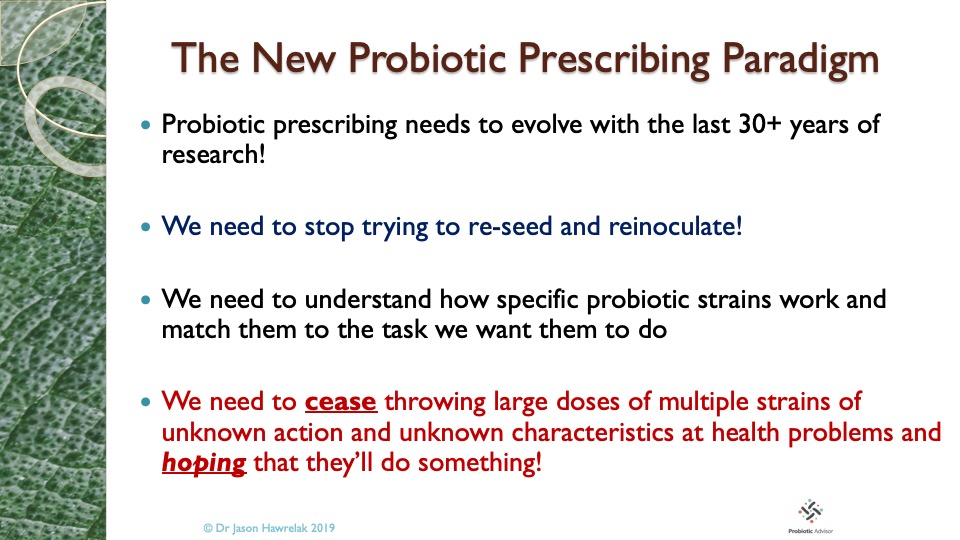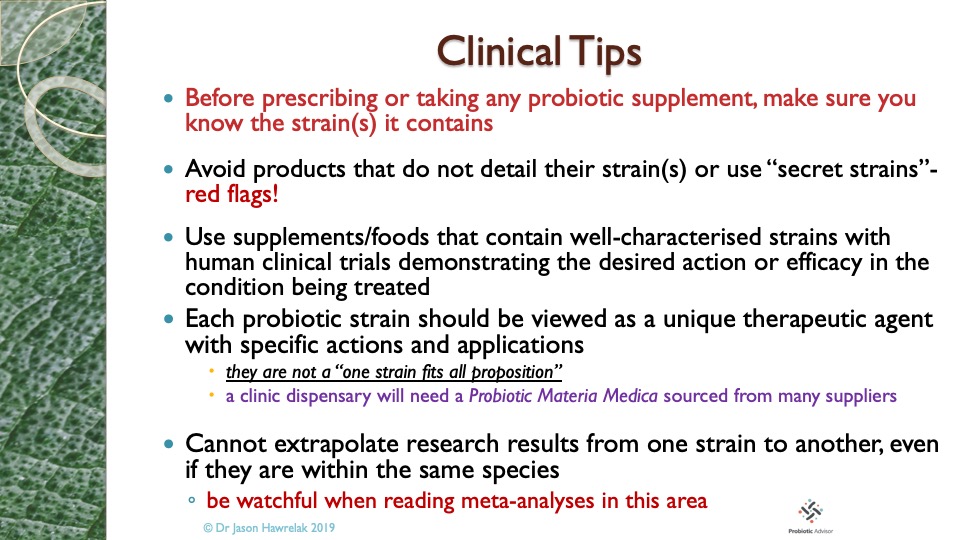 Dr Jason Hawrelak has had a long and passionate affair with the gut microbiome. His Honours and PhD degrees investigated the role of the gastrointestinal microbiota in IBS, the causes of dysbiosis and the clinical applications of pre- and pro biotics. He has worked clinically for over 19 years specialising in gut disorders and continues to research the gut microbiota, his probiotic advisor website- provides independent, evidence-based research on the clinical use and efficacy of probiotics. Jason also teaches at the university of Tasmania, the University of Western States in Oregon and is a Fellow of both the American College of Nutrition and the Naturopaths and Herbalists Association of Australia.
To register for the webinar and associated documents including the assessment quiz click here