Obesity: Medical management strategies. Presented by Professor John Dixon MBBS, PhD, FRACGP, FRCP Ed
Medical management strategies for patients with obesity
Meal replacements, Drugs & Bariatric surgery.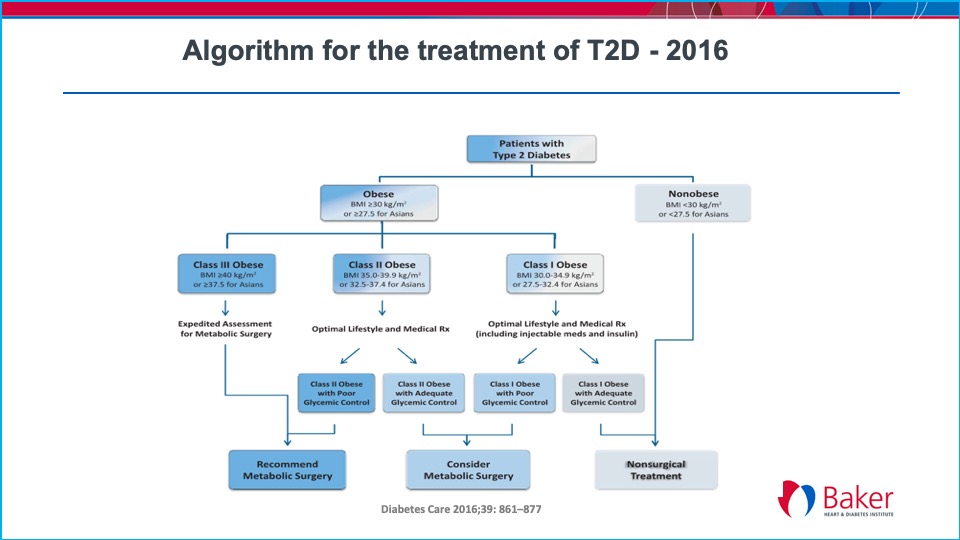 Professor Dixon begins his presentation with a quote from an article in the Huffington Post Everything You Know About Obesity Is Wrong (September 2018). "For decades, the medical community has ignored mountains of evidence to wage a cruel and futile war on fat people, poisoning public perception and ruining millions of lives". He has a passion to help people who are obese and recognizes the stigma associated with being fat prevents overweight people from receiving optimal care. At this point his alignment with HAES™ philosophy ends. In his presentation he describes the use of medical treatments which have shown long term clinically significant improvements in metabolic health including:
Very low-calorie diets
Myths surrounding their use
Effectiveness
Drug therapy
Naltrexone-Bupropion
Orlistat
Phentermine
Liraglutide
Bariatric surgery
Adjustable gastric band, Sleeve Gastrectomy, Roux-en Y gastric bypass
Health outcomes
Mortality risk
Complications
Comorbidities
Patient reported outcomes
When someone has a BMI of 40, the chances that they will become chronically ill are high. Their ability to lose weight with lifestyle changes only, are extremely low. His take home message is that if we aren't using and integrating all forms of effective therapy including VLCDs, drugs and surgery in our practice, why not? Obese people deserve better.
Professor John Dixon is known globally for his breadth of clinical research into obesity and its comorbid conditions as well as weight loss treatments and their effects on health. He rates in the top researchers worldwide in the fields of obesity (#12); weight loss (#9); morbid obesity (#5); and bariatric surgery (#3) (expertscape.com, August 2, 2019).
He has over 250 original research, review and guideline publications.
Focused on seeing findings translated into clinical practice and on patient advocacy for the obese, John is involved in a wide range of organizations both here and internationally. He is Co Editor in Chief of Current Obesity Reports, an Associate Editor of Clinical Obesity, Obesity Surgery and SOARD, and is on 4 other editorial boards.
To register for the presentation and associated documents including the assessment quiz click here