Nutrition in older people: case study. Ngaire Hobbins, APD
Howard is an 85-year-old man who was referred to Ngaire for dietary assessment due to weight loss. Ngaire describes her findings which were reached by careful listening and observation from both Howard and his wife. Ngaire explains that in working with older people it is often important to talk not just with the client, as they may not always be accurate sources of information but include other people who know the client well. When Howard is eventually found to have multi infarct vascular dementia the plan changes. Ngaire works with Howard and his family to provide foods which he enjoys and keep his interest in eating.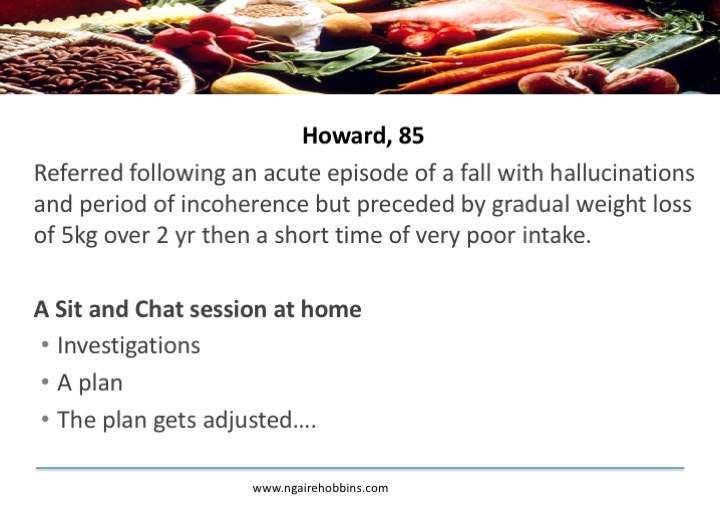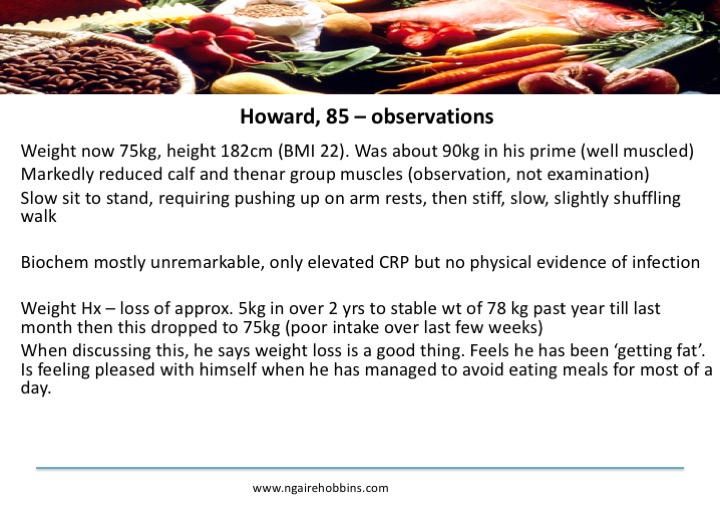 Ngaire Hobbins is an experienced APD who, for more than 30 years, has enjoyed a variety of roles, including food industry consulting, nutrition communications and community and clinical dietetics. A time spent in community care some years ago led into geriatrics, an area of nutrition about which she has developed a passion. Ngaire has published three books on nutrition and ageing; Eat to Cheat Ageing, Eat to Cheat Dementia and her most recent Better Brain Food, which combines the evidence base in dementia risk reduction with over 70 recipes.
To register for a recording of the webinar and associated documents click here