Food provision and nutrition support for athletes at major competition, A/Prof Fiona Pelly, FSDA
Fiona is internationally recognised for her expertise in food provision at major sporting competition events and has evaluated the menu for six Olympic and two Commonwealth Games since 2000.
Providing food for athletes at major competition is not just about sports nutrition. As demanding as that is having to cater for people from a broad range of cultures, playing very different sports and being aware of current trends.
As Fiona explained, providing food for athletes at major competition has many things in common with large scale catering such as project management, building relationships and being adaptable.
In her webinar Fiona paints a detailed picture of the work she has done as a dietitian at major international sporting events. She gives a fascinating history to catering at the Olympics, the trends in food preferences and the emergence of sports dietitians.
She describes how the menu needs to cater for all athletes with their sporting diversity, concern about weight, timing of meals, allergies, food intolerances, cultural and religious requirements.
Additionally, Fiona describes her research and the results which she uses to inform decisions for catering in upcoming events.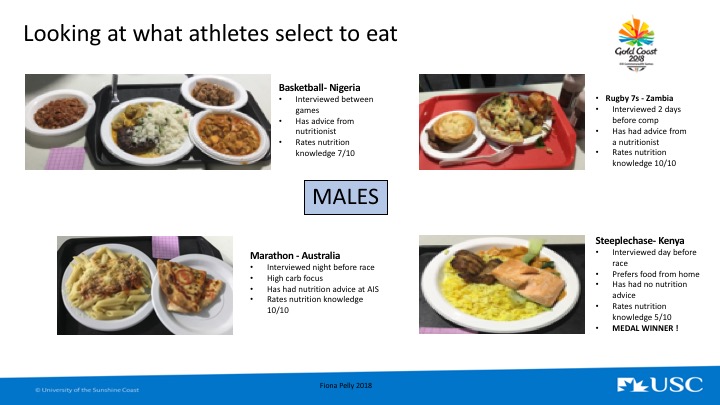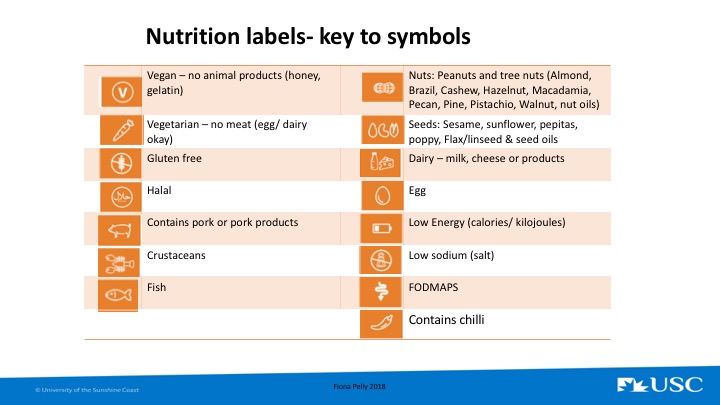 This webinar is relevant for any dietitian who is catering for large groups of people, not just sporting events.
For further information and to register for a recording of the webinar and associated documents click here