Exercise for PAD. Presented by A/Prof Belinda Parmenter AEP
Key prescription considerations for peripheral artery disease
What if your client with PAD simply can't manage with a walking to tolerable pain program? The good news is, evidence supports using multiple modes of exercise as intervention for Peripheral Artery Disease (PAD). A/Prof Belinda Parmenter AEP presents a body of evidence to back this and highlights safety and engagement considerations for exercise prescription.
The location of the atherosclerosis determines the location of claudication pain and typically impacts the degree of exercise capacity limitation experienced. This, amongst lower limb ulcers, spiralling sedentary behaviour and multiple morbidity, contributes to the unique challenges of movement participation. These form the areas of keen focus for the supervising exercise physiologist, informing both prescription considerations and safety precautions.
Over the past decade, the evidence for a multimodal approach has developed, leaving us with plenty of choice to support engagement with client preference. Belinda offers options including progressive resistance training, arm ergometers and pole striding. Considerations for managing abrasion risk features; alongside unveiling other underlying undiagnosed cardiac conditions.
In this population, your guidance, compassion and supervision are of great value. Belinda's advice: priority number one is compliance; centre this and build the program around it.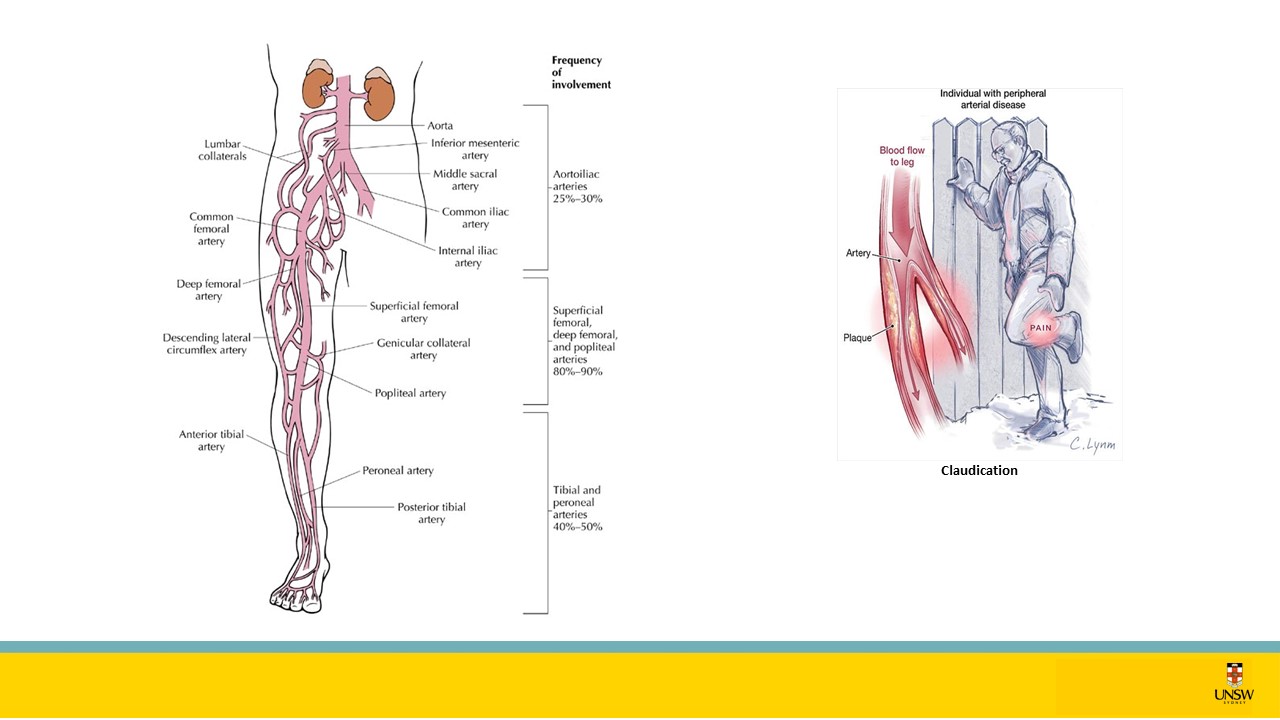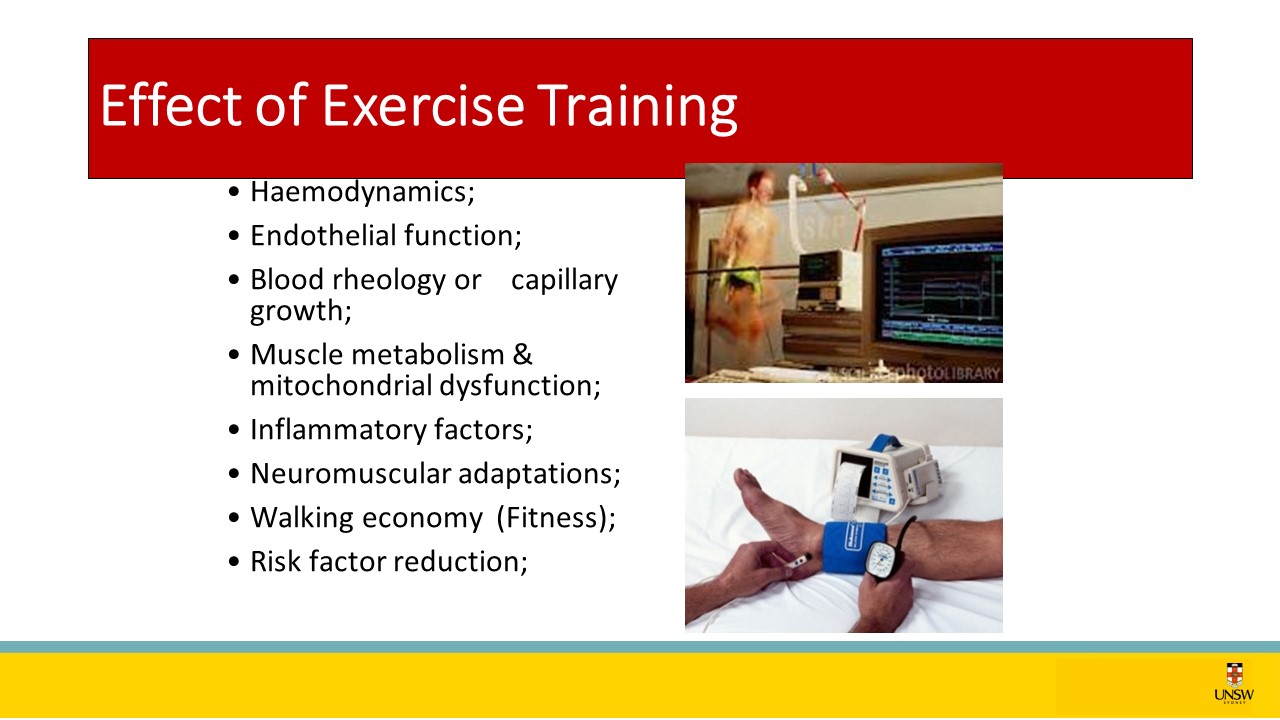 A/Prof Belinda Parmenter is the Head of UNSW Lifestyle Clinic. Belinda is an Accredited Exercise Physiologist with over 25 years of clinical experience, specialising in PAD. Her 2012 PhD investigated the use of high-intensity progressive resistance training for patients with intermittent claudication, for which she was awarded the ESSA Medal for the most outstanding thesis in the field of Exercise and Sports Science. Belinda is an invited member of the NHMRC-funded National Centre for Research Excellence for PAD and is co-founder and national co-chair of the Australian Cardiovascular Alliance Peripheral Artery Disease Working Group.