Coronary calcium scoring, Dr Ross Walker, Cardiologist, MBBS (Hons) FRACP FCSANZ
Dr Walker reasons that we focus far too much on cholesterol and blood lipids as risk factors for cardiovascular disease, often resulting in the inappropriate use of statin therapy. He explains how coronary artery calcium is a highly specific marker of atherosclerosis and the best predictor for a cardiovascular event.
Coronary artery calcium is the calcium deposited in the coronary arteries during atherosclerotic plaque formation. The amount of calcium in the coronary arteries predicts coronary events, myocardial infarction and all-cause mortality and it can be determined by a straightforward (without contrast) CT scan of the heart.
Coronary artery calcium testing was introduced into Australia in 1999 and is recommended by peak Australian and New Zealand medical bodies. The most surprising thing about coronary artery calcium testing is how little it is utilised! When lipid studies would suggest a client was at 'intermediate' risk of CVD, a coronary artery calcium score may give a different picture. A coronary artery calcium score will determine a client's actual risk for CVD and the need for statin therapy can be assessed appropriately (rather than commencing everyone with a raised cholesterol on statins).
Dr Walker provides multiple clinical case studies to illustrate when coronary artery calcium scoring is useful, as well as when it is has minimal significance.
Similar to dietitians, Dr Walker is passionate about preventative health. He describes his five key factors for good health:
Not having any addictions
Sleeping well
Having good nutrition
Exercising
Happiness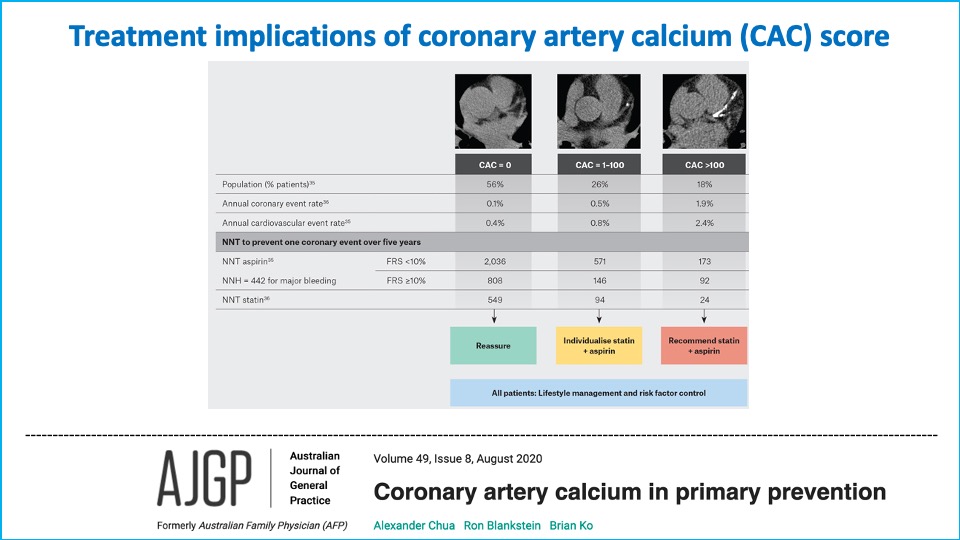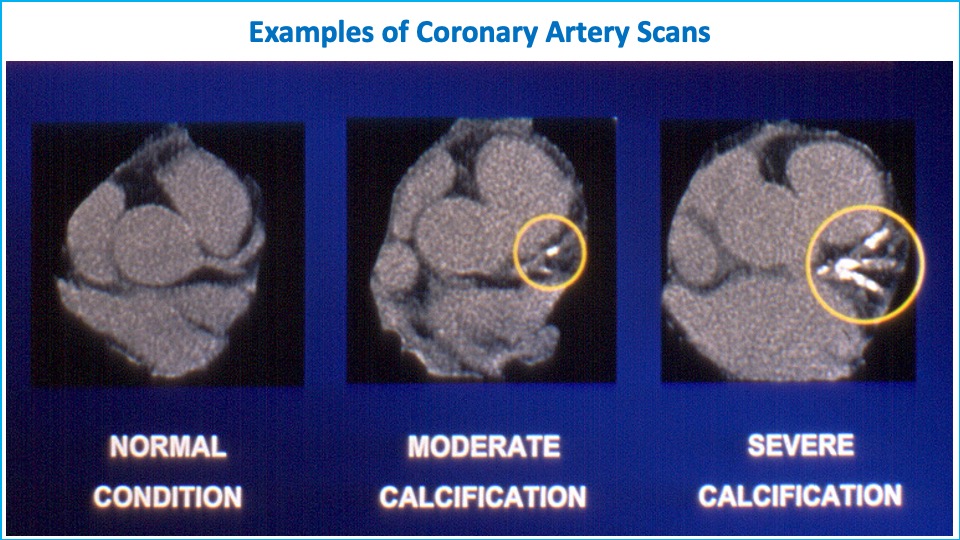 Dr. Ross Walker is an eminent practising cardiologist with a passion for people and health with 40 years' experience as a clinician. For the past 20 years he has been focusing on preventative cardiology and is one of Australia's leading preventative health experts. Dr Walker runs the Sydney Heart Health Clinic in Lindfield on Sydney's North Shore, a clinic that focuses on all aspects of non-invasive & preventative cardiology. Dr Walker introduced coronary calcium scoring into Australia in 1999 in conjunction with the Sydney Adventist Hospital. He is the author of seven best-selling books and a regular health presenter in the Australian Media. Dr Ross hosts 'Healthy Living' a weekly national Macquarie Radio program.
To register for the presentation and associated documents including the assessment quiz click here