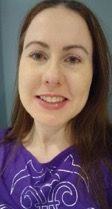 The role of nutrition in Parkinson's disease
05 Jun, 2020
Including management of symptoms, medications and diet
The presentation covers:
Management of Parkinson's symptoms that impact nutrition e.g. constipation, gastroparesis and dysphagia.
Specific diets and management of Parkinson's - which if any are best? Mediterranean, MIND, Ketogenic.
Levodopa containing medications and dietary considerations
Watching this presentation and completing the assessment can contribute towards assessable Continuing Professional Development hours
About the Presenter
Amy Neill obtained a Bachelor of Health Science/Bachelor of Nutrition and Dietetics at Deakin University and has worked as an Accredited Practising Dietitian in a rehabilitation hospital since 2005. During this time Amy developed a special interest in Parkinson's disease and the nutritional management of this progressive neurological condition. In 2018 Amy created Parkinson Diet, a blog designed to provide people with Parkinson's and their families credible evidenced-based nutrition information.
Registration includes
Access to a recording of the presentation
Presentation notes
Assessment quiz and certificate
Suggested further reading
Registration types
On demand recording: from $38 receive a recording and associated documents
Subscription: $33 monthly for all Education in Nutrition recordings (minimum 40 a year)