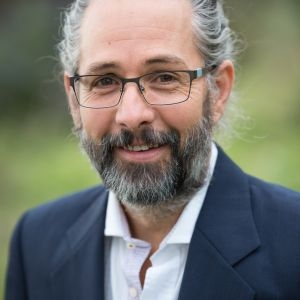 Probiotics in Clinical Practice: Evidence of Benefit, Mechanisms of Action, and Risks of Use: Part 1
18 Oct, 2019
Part 1 of a two part series on probiotics
Friday October 18, 2019
The presentation covers:
What are probiotics?
Species commonly used as probiotics
Traditional and novel uses of probiotics
Strain specificity of action
Probiotics - mechanisms of action and diversity of action
Evidence of benefits
Watching this presentation and completing the assessment can contribute towards assessable Continuing Professional Development hours.
About the Presenter
Jason Hawrelak, PhD, is a research scientist, educator, and naturopath with more than 19 years' clinical experience. His passion for gastrointestinal health, the human microbiome, and probiotics was ignited during the final year of his clinical training. Subsequently, Dr Hawrelak did his Honours (First Class) and PhD degrees in the areas of the gastrointestinal microbiota, irritable bowel syndrome, the causes of dysbiosis, and the clinical applications of pre- and probiotics. He has written extensively in the medical literature on these topics – including 16 textbook chapters – and his research has been cited over 900 times.
Dr Hawrelak has taught health professionals at both the undergraduate and postgraduate level for the past 19 years. He currently coordinates and teaches the Evidence-based Complementary Medicine Programs in the College of Health & Medicine at the University of Tasmania (Hobart, Australia) and is the Gastrointestinal Imbalances lecturer in the Master of Science in Human Nutrition and Functional Medicine program at the University of Western States (Portland, Oregon). He is also a Visiting Research Fellow at the Australian Research Centre for Complementary and Integrative Medicine (ARCCIM) at the University of Technology Sydney (Sydney, Australia).
Jason is on the Medical Nutrition Council of the American Society for Nutrition and is a Fellow of both the American College of Nutrition and the Naturopaths and Herbalists Association of Australia. He is also Chief Research Officer at ProbioticAdvisor.com, which offers a searchable database that enables easy, evidence-based prescribing of probiotic products and online resources for clinicians, and health-conscious members of the public, to learn more about the human microbiome and how they can positively influence these ecosystems.
Registration includes
Access to a recording of the webinar
Presentation notes
Assessment quiz and certificate
Suggested further reading
Registration types
On demand recording: from $38 receive a recording and associated documents
Subscription: $33 monthly for all Education in Nutrition recordings (minimum 30 a year) and free access to all our live webinars