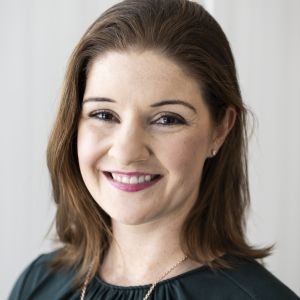 Nutrition and wound healing
09 Oct, 2020
An update of the evidence
The presentation covers:
An update of the evidence published in the last 10 years regarding nutrition and wound healing
Role and function of key nutrients in wound healing
Summary of available wound healing guidelines
Considerations for management of acute vs chronic wounds
Read a review of the presentation here
Watching this presentation and completing the assessment can contribute towards assessable Continuing Professional Development hours.
About the Presenter
Rochelle Kurmis, APD is the Allied Health Project Manager for the Adult Burns Service at the Royal Adelaide Hospital (RAH). She oversees allied health research and development activities as well as quality assurance and improvement activities for the Adult Burns Service. Rochelle is current co-chair of the Joanna Briggs Institute (JBI) Burns Node, steering committee and reference committee member for the Burns Registry for Australia and New Zealand (BRANZ) and Burns Quality Improvement Program (BQIP) sub-committee member.
Rochelle is a strong advocate for the importance of nutrition in wound healing. Throughout her career, she has contributed to numerous related quality assurance activities, including participation in local, state, and national evidence-based guideline development projects, published and reviewed numerous peer reviewed journal articles, and co-edited the Australian and New Zealand Burn Association (ANZBA) Burns Trauma Rehabilitation Guidelines.
Registration includes
Access to a recording of the presentation
Presentation notes
Assessment quiz and certificate
Suggested further reading
Registration types
On demand recording: from $38 receive a recording and associated documents
Subscription: $33 monthly for all Education in Nutrition recordings (minimum 40 a year)