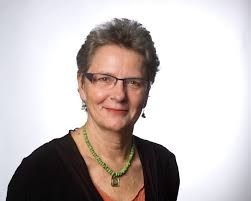 Lifestyle change, diabetes and related conditions in Australian Aboriginals
10 May, 2019
In 1982 Kerin O'Dea spent seven weeks living a traditional hunter-gatherer lifestyle with 10 Aboriginal people from Mowanjum community (Derby, WA)
Friday, May 10, 2019
In 1982 Kerin O'Dea spent seven weeks living a traditional hunter-gatherer lifestyle with 10 Aboriginals from Mowanjum community (Derby, WA) all of whom had been living an urban lifestyle and had type II diabetes. After seven weeks living a traditional hunter-gatherer lifestyle, all of the metabolic indicators of type II diabetes were either greatly improved (glucose tolerance, insulin response to glucose) or completely normalised (plasma lipids).
This study was the first to clearly show reversal of type II diabetes. It has been cited over 240 times and continues to be cited in journals ranging from sociology and public health, to diabetes, biochemistry and the gut microbiome.
In her presentation, Kerin will describe her experiences and explain the continuing relevance of the 1982 study results to this day. Kerin attributes the exceptional success of her study to the participants from Mowanjum Community, and to those who provided help and support in other ways. She is especially grateful for their good-humoured cooperation and help during this seminal reversion to hunter-gatherer-diet study.
Watching this presentation and completing the assessment can contribute towards assessable Continuing Professional Development hours.
About the Presenter
Kerin O'Dea, Professor Emeritus, University of South Australia.
Kerin O'Dea PhD, AO, retired in December 2016 as Professor of Population Health and Nutrition at the University of South Australia. As a nutrition scientist and public health researcher, she is best known for her novel research on the marked beneficial health impact of temporary reversion to traditional hunter-gatherer lifestyle on diabetes and associated conditions in Australian Aboriginals. Her strong research interest in the therapeutic potential of traditional diets in the prevention of chronic disease is particularly focussed on the Aboriginal hunter-gatherer and Cretan-Mediterranean diets. This has led to her making major contributions in the understanding of the relationship between diet and chronic diseases, particularly type II diabetes and related conditions such as obesity and vascular disease. Kerin has held numerous senior academic and research leadership positions, including Director of the Menzies School of Health Research in Darwin (2000-2005). During her career, she has been active on key national committees advising government on health and medical research, Indigenous health, nutrition, and diabetes.
Registration includes
Access to a recording of the webinar
Presentation notes
Multiple choice questions and answers
Suggested further reading
Open Access
This presentation is distributed under the terms of the Creative Commons Attribution License which permits any use, distribution, and reproduction in any medium, provided the original author(s) and the source are credited.