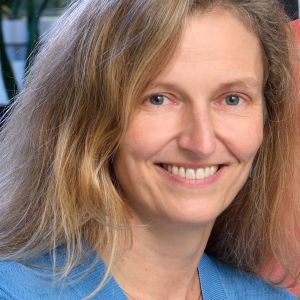 Bone health and density
14 Jun, 2019
How the gut microbiome influences bone health
Friday June 14
The presentation covers:
Basics of bone physiology
Causes and mechanisms of reduced bone mass (disuse, diabetes, IBD)
How diet can affect the composition of the intestinal microbiota
How the gut microbiome influences bone health
Practical clinical applications
Watching this presentation and completing the assessment can contribute towards assessable Continuing Professional Development hours
About the Presenter
Laura R. McCabe is a Professor in the Departments of Physiology and Radiology and Director of the Molecular Metabolism and Disease Program and Beckman Scholar Program at Michigan State University. McCabe received her B.A. and Ph.D. from University of Chicago. Her graduate training in gastrointestinal physiology examined diabetes-induced changes in intestinal epithelial cell gene expression and function. Her post-doctoral training at University of Massachusetts Medical Center, focus on molecular mechanisms regulating osteoblast differentiation. Currently, she utilizes her training in gut and bone to identify the role of gut-bone signalling in mediating bone loss associated with disease (diabetes, intestinal inflammation) and aging (menopause). Working with probiotics, genetically modified mice and bacteria, mice with manipulated immune cell and cytokine (with colleague Dr. Parameswaran), and compounds that modify gut function, the lab is occupied with pinpointing mechanisms of intestine-bone signaling and identifying novel gut-targeted therapies to prevent osteoporosis.
Registration includes
A recording of the webinar
Presentation notes
Assessment quiz and certificate
Suggested further reading
Registration types
On demand recording: from $38 receive a recording and associated documents
Subscription: $33 monthly for all Education in Nutrition recordings (minimum 30 a year) and free access to all our live webinars