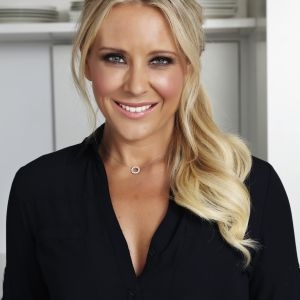 Weight management advice for GPs
24 Jul, 2020
Nutrition education for GPs to promote the unique knowledge and skills which dietitians have
This presentation is designed for GPs but also provides relevant information for dietitians. We welcome you to share our RACGP accredited presentations with the GPs that you work with.
Learning outcomes:
Identify issues related to degree of excess weight
Be able to suggest an appropriate intervention for weight loss
Explain the evidence-base for common diets
Identify sources of reliable information and further resources
Watching this presentation and completing the assessment can contribute towards assessable Continuing Professional Development hours.
About the Presenter
Susie Burrell is one of Australia's leading dietitians, known for her extensive background in both nutrition and psychology and for her practical, easy-to-understand approach to diet, nutrition and well-being. Early in her career, she spent almost 10 years working at The Children's Hospital at Westmead and with elite sporting teams, including the St George Illawarra Dragons and the South African Blue Bulls, where she gained much applied experience working with children, families and elite athletes. Susie has a private clinic in Bondi Junction, where she specialises in insulin resistance, polycystic ovary syndrome, weight loss and autoimmune disease.
Susie is currently the resident dietitian on Channel's 7's SUNRISE and has a weekly radio segment on the top rating 2GB Afternoon Program with Chris Smith. Susie currently contributes regularly to news.com.au and bodyandsoul.com.au and is the consultant dietitian to Bellamy's Organic, Zip Water and Australian Bananas. Currently Susie is completing a Master's Degree in Coaching Psychology at Sydney University and is researching self-control and its role in diet adherence and weight control.
Registration includes
Access to a recording of the presentation
Presentation notes
Assessment quiz and certificate
Suggested further reading
Registration types
On demand recording: from $24 receive a recording and associated documents
Subscription: $33 monthly for all Education in Nutrition recordings (minimum 40 a year)