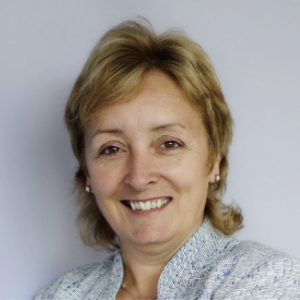 Water, hydration and fluid
10 Aug, 2017
Poor hydration is asociated with a number of negative health outcomes
Thursday August 10, 2017, 7.00–8.00pm AEST
This presentation will cover:
The physiology of dehydration
The disease marker: Vasopressin precursor (Copeptin)
Hydration measuring in your clients
Strategies for healthy hydration
Watching this presentation and completing the assessment can contribute towards assessable Continuing Professional Development hours.
About the Presenter: Pauline Douglas BSc. MBA. MIHM. MBDA. RD.
Pauline is a registered dietitian with over 30 years of clinical and academic experience in dietetics. As a clinical dietitian, she worked in the area of nutritional support for surgical and oncology patients in a large teaching hospital. As an academic, she teaches Professional Practice for dietetic students and educators at Ulster University (Northern Ireland). Her endeavours include a number of inter-professional learning pilots in both academic and practice settings.
From 2010–2014, she was a member of the Professional Practice Committee of European Federation of the Associations of Dietitians. Today, Pauline is her Professional Body's European and alternate International representative, and chairs the European Healthy Hydration Awareness Campaign, formed by the European Federation of Associations of Dietitians. She is also a partner with the Health and Care Professions Council (the statutory regulator for Allied Health Professions in the UK).
Pauline works closely with Professor Sumantra Ray et al. at Cambridge University as Vice Chair and Education Director of NNEdPro Global Centre for Nutrition and Health, an inter-disciplinary think-tank, training academy and knowledge network for individuals and organisations interested in nutrition and health improvement via education, research, evaluation or advocacy.
Registration includes:
Access to the live webinar or a recording of the webinar
Presentation notes
Multiple choice questions and answers
Suggested further reading
Registration types:
Live webinar: $50 to watch the webinar in real time.
Recording: $38 to receive a recording of the webinar and associated documents.
Subscription: $33 monthly for all Education in Nutrition recordings (minimum 30 per year) and free access to all our live webinars.
Our recordings are intended for individual viewing. However, we are happy for them to be shared with groups of up to six people. If your viewing group is larger than this, please select the multi-user price.