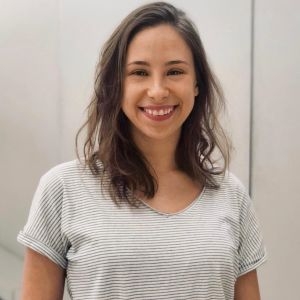 Ultra-processed foods
17 Jan, 2020
The impact on health of the extent of food processing
The presentation covers:
NOVA classification system and definition of ultra-processed foods
Impact of ultra-processed foods on diet quality and health: evidence and mechanisms
How to apply the NOVA system for dietary advice at the clinical and population levels
Watching this presentation and completing the assessment can contribute towards assessable Continuing Professional Development hours
About the Presenter
Dr Priscila Machado is a Research Fellow at the School of Exercise and Nutrition Sciences, Deakin University. She is a Nutritionist and holds a PhD in Public Health Nutrition. She is a member of the Center for Epidemiological Research in Health and Nutrition, University of Sao Paulo, Brazil, where the concept of ultra-processing was developed.
Her research interests focus on populations' food consumption and dietary patterns, with emphasis on the role of food processing in the food system and human health.
Registration includes
Access to a recording of the presentation
Presentation notes
Assessment quiz and certificate
Suggested further reading
Open Access
This presentation is distributed under the terms of the Creative Commons Attribution License which permits any use, distribution, and reproduction in any medium, provided the original author(s) and the source are credited.