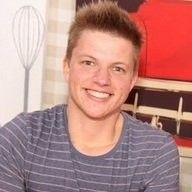 Transgender health
14 Aug, 2020
An overview of the knowledge needed to create an inclusive workplace
The presentation will cover:
Terminology
Levels of transitioning
Transgender hormone therapy
Health issues
Disordered eating
Accessing health services
Watching this presentation and completing the assessment can contribute towards assessable Continuing Professional Development hours
About the Presenter
Dr Nate Reid (MBBS, FRACGP)
Dr Reid graduated from Monash University with an MBBS in 2011. He currently works in Melbourne as a General Practitioner consulting clients of all ages and backgrounds. As a transman, Nate works with an understanding of sexuality and gender which has drawn many trans people to his practice. He is an advocate for transgender health and informing the medical profession around issues of transgender health. He is good humoured and compassionate, which helps remove any communication barriers "There is nothing I won't talk about. I am happy to answer questions other people may not be comfortable answering".
Registration includes
Access to a recording of the presentation
Presentation notes
Assessment quiz and certificate
Suggested further reading
This is a free presentation
Open Access This presentation is distributed under the terms of the Creative Commons Attribution License which permits any use, distribution, and reproduction in any medium, provided the original author(s) and the source are credited.