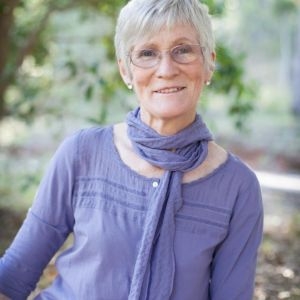 Step-by-step management of food sensitive IBS
16 Oct, 2020
The dietary investigation treatment of IBS with a focus on food chemicals
The presentation describes the step-by-step management:
Work with your patient to identify suspect foods
Help your patient identify specific symptoms
Take a history of their dietary management – what changes have they already made?
First things first – key ideas to consider before embarking on an elimination diet
The Diet Detective Approach – using the family sensitivity history to find food clues
Designing your patient's own elimination diet - tailored to their own unique needs
Personalised challenges – food-focused challenges that work for your patient
Your patient's own best diet – completely individualised to your patient's needs
Read a review of the presentation here
Watching this presentation and completing the assessment can contribute towards assessable Continuing Professional Development hours
About the Presenters
Joan Breakey, has spent forty years specialising in all food sensitivity symptoms and since 2004 she has focused on IBS. If you want to know how to help IBS patients who think they are food sensitive you can draw on all her experience which is presented in her new book: "Your Diet for Your IBS", co-written with fellow dietitian Ashleigh Jones. This is the latest of four self-help books applying her Diet Detective Method to food sensitivity diet investigation. All are based on her clinical and research expertise. Joan is also food sensitive herself, so she understands the challenges and the significant role of diet. See more at www.FoodIntolerancePro.com
Ashleigh Jones is an APD who works in both private practice and food industry, giving her a wealth of insight into how people choose food. In addition to her dietetic qualifications, Ashleigh holds a Master of Business Administration (MBA). This has given her a broad view of dietetics and the ability to meaningfully communicate nutrition information to a wide audience. She has been building her experience of people with food intolerances for almost a decade. She has worked closely with Joan Breakey during this time, and co-authored the book, "Your Diet for Your IBS", which offers a step-by-step guide for IBS management. As an IBS sufferer herself, Ashleigh is passionate about helping people learn to manage their symptoms through diet and find the joy in food. See www.ashleighjones.com for more info.
Registration includes
Access to a recording of the presentation
Presentation notes
Assessment quiz and certificate
Registration types
On demand recording: from $38 receive a recording and associated documents
Subscription: $33 monthly for all Education in Nutrition recordings (minimum 40 a year)