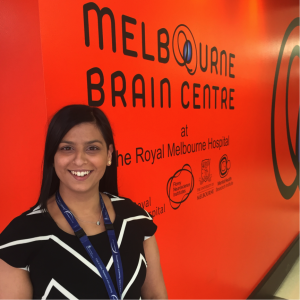 The Modified Atkins Diet for Adults
20 Mar, 2018
The MAD is potentially more acceptable than the ketogenic diet
Tuesday, March 20, 2018, 12.00pm to 1.00pm AEDT
The presentation will cover:
An outline of the MAD
Indications for using the MAD
Benefits of the MAD over the ketogenic diet
The use of client examples to demonstrate appropriate patient selection and inadequate ketosis
Watching this presentation and completing the assessment can contribute towards assessable Continuing Professional Development hours.
About the Presenter
Neha Kaul, Senior Dietitian, Department of Clinical Nutrition, Royal Melbourne Hospital
Neha completed a Bachelor of Nutrition and Dietetics (Honours) in 2007 at Deakin University, Melbourne, Australia, and is a PhD Candidate at the University of Melbourne's Department of Medicine. Her PhD research investigates the efficacy of dietary therapies, (including ketogenic, modified Atkin's and medium chain triglyceride supplemented diets) in the treatment of adult epilepsy.
She has over ten years of experience in acute clinical nutrition, specialising in neurosciences and critical care nutrition. In 2010, she joined the Department of Clinical Nutrition at the Royal Melbourne Hospital and is currently a Senior Dietitian in the Intensive Care Unit.
Neha is the recipient of the 2017 Dora Lush Biomedical Postgraduate Research Scholarship awarded by the NHMRC.
Registration includes:
Access to the live webinar or a recording of the webinar
Presentation notes
Multiple choice questions and answers
Suggested further reading
Registration types:
Live webinar: $50 to watch the webinar in real time.
Recording: $38 to receive a recording of the webinar and associated documents.
Subscription: $33 monthly for all Education in Nutrition recordings (minimum 30 per year) and free access to all our live webinars.
Our recordings are intended for individual viewing. However, we are happy for them to be shared with groups of up to six people. If your viewing group is larger than this, please select the multi-user price.