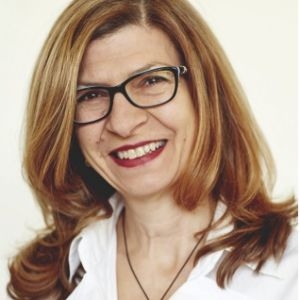 The Mediterranean Diet
21 Jul, 2017
Implications for primary prevention of chronic diseases
Friday July 21, 2017, 10.00am to 11.00am AEST
The presentation will cover:
The eating pattern typical of a Mediterranean diet
Health benefits and causal theories of the Mediterranean diet
Current research on cardiovascular disease, mental health, insulin resistance, NAFLD, asthma
Tips for eating a Mediterranean-style diet
Watching this presentation and completing the assessment can contribute towards assessable Continuing Professional Development hours.
About the Presenter Professor Catherine Itsiopoulos BSc (Hons), Grad Dip Diet, MPH, PhD, APD, AN.
Catherine is a recognised leader in Dietetics and has international standing as a leader in Mediterranean diet research. She is an Accredited Practising Dietitian, Deputy Chair of the Australian Dietetics Council, and is the founding Head of the Department of Dietetics and Human Nutrition at La Trobe University. Her current role is Head of School of Allied Health at La Trobe University where she leads 11 allied health disciplines. Previous roles include Associate Dean International for Health Sciences at La Trobe University. Catherine's specific research area of interest is Mediterranean diet studies focussing on migration impact on diet and lifestyle and chronic disease risk, and dietary clinical intervention trials using the traditional Cretan Mediterranean diet (and elements of) as intervention models in the prevention and management of metabolic syndrome, Non-Alcoholic Fatty Liver Disease, type 2 diabetes, cardiovascular disease, depression and mood disorders. Her interests span whole of diet interventions, modulating individual components of diet such as omega-3/omega-6 ratio and pharmacological doses of long-chain omega-3s through diet, and culinary herb and spice placebo controlled capsule trials. Her clinical laboratory interests include measurement of dietary intake, plasma biomarkers of diet (carotenoids, polyphenols, and fatty acids), body composition and body fat distribution, and inflammatory markers of CVD risk. Catherine has authored over 60 peer-reviewed publications with over 900 citations, has authored an RACGP HANDII Guideline on Mediterranean Diet in CHD management (May 2014), has co-edited a Nutrition textbook, and has published 2 Mediterranean Diet Cookbooks (The Mediterranean Diet 2013, The Mediterranean Diet Cookbook 2015).
Registration includes
Access to the live webinar or a recording of the webinar
Presentation notes
Multiple choice questions and answers
Suggested further reading
Registration types
Live webinar: $50 to watch the webinar in real time.
Recording: $38 to receive a recording of the webinar and associated documents.
Subscription: $33 monthly for all Education in Nutrition recordings (minimum 30 per year) and free access to all our live webinars.
Our recordings are intended for individual viewing. However, we are happy for them to be shared with groups of up to six people. If your viewing group is larger than this, please select the multi-user price.