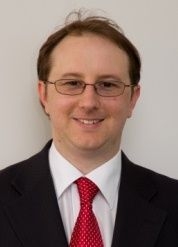 The brain-gut axis
16 Jun, 2017
The gut-brain axis links emotional and cognitive centers of the brain with peripheral intestinal functions.
Friday June 16, 2017, 10am to 11am AEDT
The presentation will cover:
Explanation and description of the brain-gut axis
The effect of stress, anxiety and depression on gastrointestinal conditions
Psychological interventions for gastrointestinal disorders
Watching this presentation and completing the assessment can contribute towards assessable Continuing Professional Development hours.
About the Presenter: Dr Simon Knowles BA (Hons), MPsyc (Clinical), PhD, MAPS.
Dr Knowles is a registered Clinical Psychologist and Senior Lecturer at Swinburne University (Melbourne, Australia). He has an active private clinical-health practice specialising in treating individuals diagnosed with chronic illnesses of the gastrointestinal system such as Irritable Bowel Syndrome (IBS) and Inflammatory Bowel Disease (IBD). Dr Knowles is also the Chief Investigator and developer of three internationally renowned, free, online psychological services — IBDclinic.org, IBSclinic.org.au and gastroparesisclinic.org. These websites provide up-to-date medical information and evidenced-based, tailored psychological assessment and treatment services. Dr Knowles is regularly asked to present at various medical conferences and forums, and his expertise has earned him honorary positions with St Vincent's Hospital (Melbourne), Royal Melbourne Hospital, The Alfred Hospital and the Department of Psychiatry at The University of Melbourne. He is also a member of the Australian Psychological Society (APS), APS Clinical College for Psychologists, Functional Brain-Gut Research Group, Gastroenterological Society of Australia and a life-member of the Australian Association for Clinical Hypnosis.
Registration includes:
Access to the live webinar or a recording of the webinar
Presentation notes
Multiple choice questions and answers
Suggested further reading
Registration types
Live webinar: $50 to watch the webinar in real time
Recording: $38 to receive a recording of the webinar and associated documents
Subscription: $33 monthly for all Education in Nutrition recordings (minimum 30 a year) and free access to all our live webinars
Our recordings are intended for individual viewing. However, we are happy for them to be shared with groups of up to six people. If your viewing group is larger than this, please use a multi-subscriber user form.