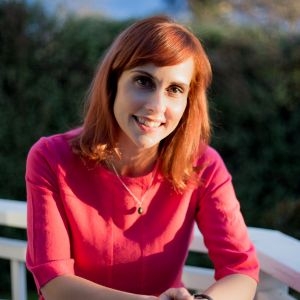 Teaching the Low FODMAP diet to your clients
20 Oct, 2017
Keeping it practical and focusing on the positives
Friday, October 20, 2017, 10.00am–11.00am AEDT
The presentation will cover:
Client assessment
IBS and the Low FODMAP diet
Eating low FODMAP:
• Planning meals
• Reading food labels
• Making recipes low FODMAP
• Eating out
Keeping a food and symptom diary
Challenges
Reintroduction of foods
Watching this presentation and completing the assessment can contribute towards assessable Continuing Professional Development hours
About the Presenter:
Marnie Nitschke is an Accredited Practising Dietitian with 16 years' experience working in the field of gastrointestinal nutrition. During her career, Marnie has specialised in gastroenterology at leading Melbourne hospitals, as well as working extensively with clients in private practice. She currently consults in private practice with Everyday Nutrition, as well as holding clinical and health promotion roles with Epworth Eastern Private and n4 food and health.
Marnie is a passionate advocate for evidence-based gut health, and loves translating science into real food language to help her clients better understand their condition and options. Having worked with, and being mentored by, Dr Sue Shepherd for many years, Marnie has a unique perspective and skill-set as a dietitian. She has been working with the low FODMAP approach since its inception, and understands the many challenges faced by clients trying to implement this diet.
Registration includes:
Access to the live webinar or a recording of the webinar
Presentation notes
Multiple choice questions and answers
Suggested further reading.
Heading 4 Registration types:
Live webinar: $50 to watch the webinar in real time.
Recording: $38 to receive a recording of the webinar and associated documents.
Subscription: $33 monthly for all Education in Nutrition recordings (minimum 30 per year) and free access to all our live webinars.
Our recordings are intended for individual viewing. However, we are happy for them to be shared with groups of up to six people. If your viewing group is larger than this, please select the multi-user price.